Disclosure:  I received two books as samples from Real MVP Kids® for an honest review.  All opinions below are true and honest.
As a parent, we've all asked, "Doesn't this parenting thing come with instructions?!" Sometimes we struggle as manage and raise our amazing little children preparing them for this crazy world.  We ask for help or advice from family and friends.  We pull from our communities to get through the years of building character and integrity in our little ones. So where else can we get help from during these early years?  Check out books like those by Real MVP Kids®.  They offer books whose characters are children from various different ethnicities and backgrounds.  Children with different religions and with special needs.  Books on different topics that teach them how to be grateful, how to be strong, how to find balance, how to treat everyone kindly.  Even better, they offer tips to parents, teachers and family on how to address certain situations.  So the child gets a story and you get a resource.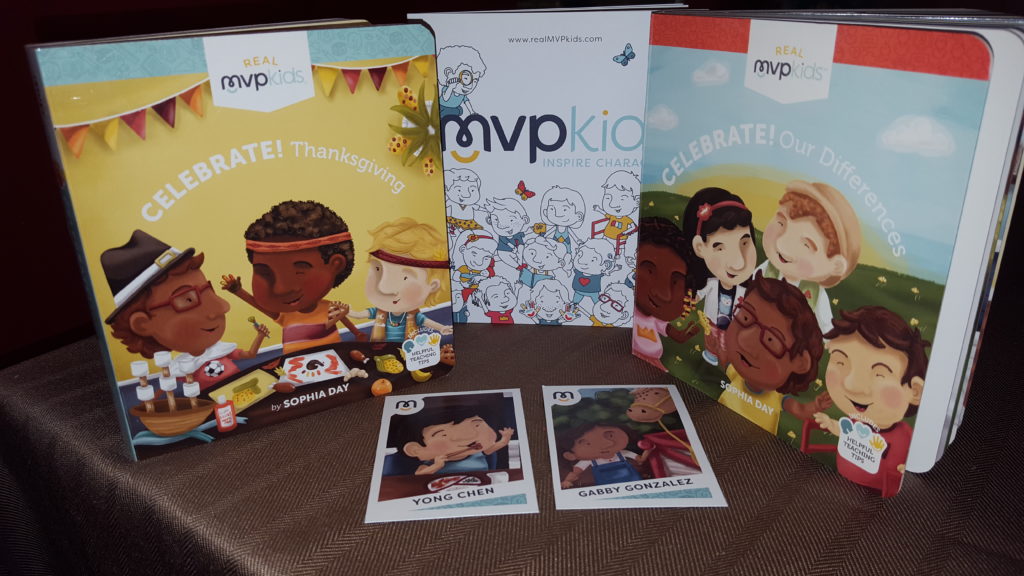 Real MVP Kids® wants to help our children build character, values and responsibility.
My son read "Celebrate! Thanksgiving" to us and I was surprised that we all learned something new.  The book gave us a lot of information in just a few sentences. We loved the illustrations in the books because they show so many different characters from different ethnicities.  Also fitting for this book about Thanksgiving were pages that talked about being grateful.  Although these particular board books are a series for toddlers, the Helpful Teaching Tips at the end of the book, make this a good book for any age.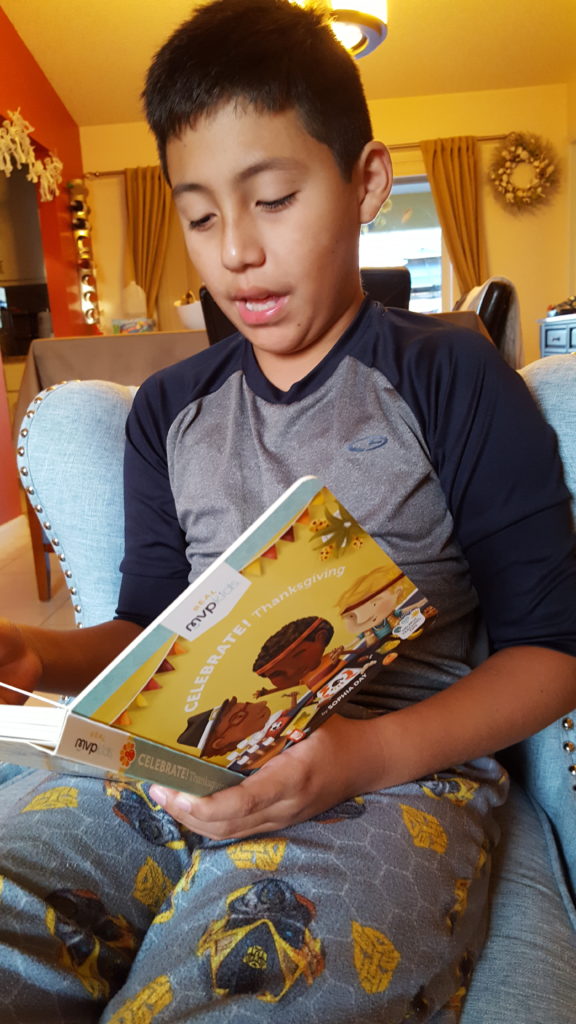 My daughter read us, "Celebrate! Our Differences" which tells a story about embracing our unique qualities.  Sometimes being different is scary, but this book teaches kids how to celebrate those things, ask questions, make friends and realize how we're all more alike than we know.   Once again, the Helpful Teaching Tips are so useful and amazing.  They give you ways to address specific situations a parent or guardian may find themselves in.  If you are wondering, "What should I do?" in a situation, you may find the guidance you need here in these books.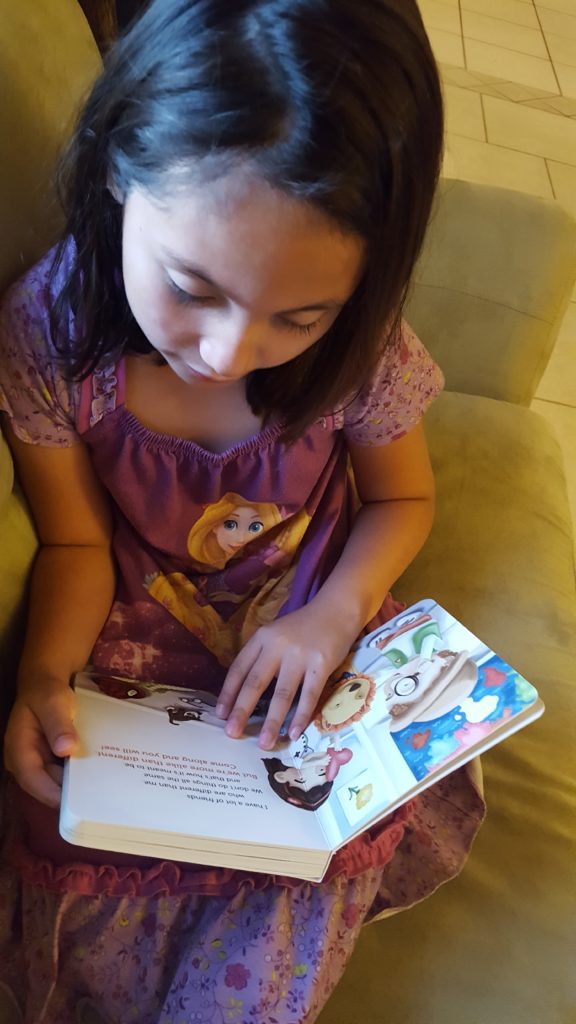 I recommend you check out the Real MVP Kids® books.  Whether you're a parent looking for a resource or a friend who wants to get an amazing gift for a child or parent. Consider these books to help you mentor your children.  I'm looking forward to reading, "Celebrate! Grandmas and Grandpas" and "Celebrate! Mealtime."
You can find more info on their website below and buy their books on Amazon.com. Since being exposed to these books, I'm definitely going to share some with friends who will love the help with certain topics.
Website: realmvpkids.com
Amazon Author Page: https://www.amazon.com/Sophia-Day/e/B074ZNCBY8/ref=sr_ntt_srch_lnk_4?qid=1507656077&sr=8-4
Amazon Celebrate! The Way I'm Made Pre-order: https://www.amazon.com/Celebrate-Way-Made-Sophia-Day/dp/1641367806/ref=la_B074ZNCBY8_1_12?s=books&ie=UTF8&qid=1507656082&sr=1-12