When was the last time you had a Girls Getaway?  For me it had been 10 years, so naturally I felt one was long overdue.  When a girlfriend from High School phoned and asked if I'd be interested in going to Cancun with a group of friends, my mind went there before my body did.  Excited about this possibility, I jumped on the logistics and soon it was a reality.  We stayed at the Westin Cancun Resort and Spa.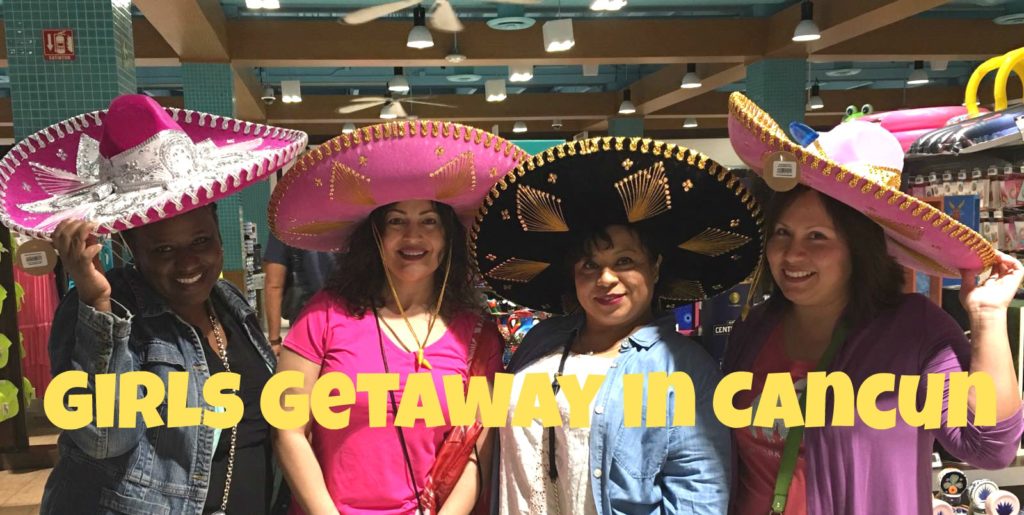 Getting away from your routines on a vacation with your girlfriends is a must.
There's something about reconnecting with yourself and who you were before kids, before marriage, that re-energizes you.  A girls trip gives you the umph needed to come back with a zest that may have been on the decline before.  We all have our down moments and for me, it was living life like it was groundhog day.  Who can relate?  It was drop off, work, pick up, extra curricular activities for the kids, dinner, clean, sleep, REPEAT.  It was time for me to break out of the cycle. Going to Cancun, Mexico was going to be the routine breaker for me.  Here's my review of the hot vacation spot and what to expect and where to visit etc.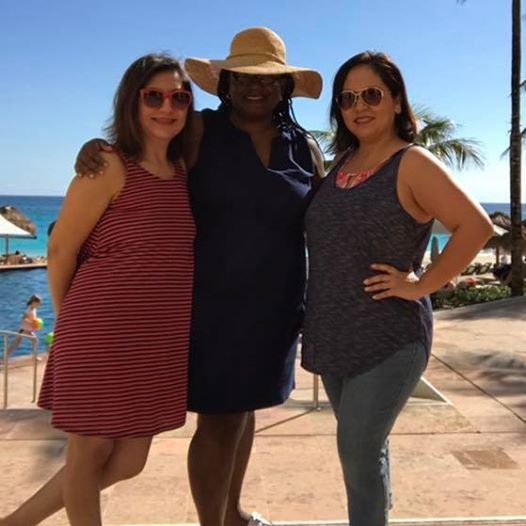 Upon arriving at the Westin Cancun Resort and Spa, there was a small line, nothing major.  However, that small line took about 45 minutes to get thru.  The check in was slow and rather unimpressive.  Usually when I'm visiting another country, I'm used to being greeted by happy and friendly customer service.  People are excited and happy so it's natural to expect to be received the same way. There was no lay of the land, or property, just a note that told us to come visit someone for information if we so desired. It may have been good for people who like that type of hands off stuff, but I like to be given a quick summary as I'm checking in.  I mean after all, we're in a foreign country.  I would have preferred to be given a map that told us where restaurants, and pools, the spa and other amenities were located.
The grounds at the Westin Cancun Resort and Spa are large with a gorgeous big beach.  The attendants at restaurants were pleasant and the only thing I'd change was the check in experience.  I feel that would make a huge difference.  I was happy with our room as it was spacious, clean and comfortable. The bathroom had a lovely stand up shower, a tub, huge counter and mirror, that seemed newly renovated.  After we left our stuff in the room, we went to explore the hotel.
Hungry from our travels and not knowing where to eat, we stumbled upon The Sunset Bar and had a yummy lunch.  The drinks were great and the service was awesome.  The beach is nice, with a lot of beach chairs, clean but a lot of heavy waves.  If you've been to Cancun before and are used to the serene calm beaches I've seen at other locations, then these waves might scare you a bit.  The waves were intimidating but once submerged, it was beyond fun.  I had not jumped in waves like that since I was a teenager.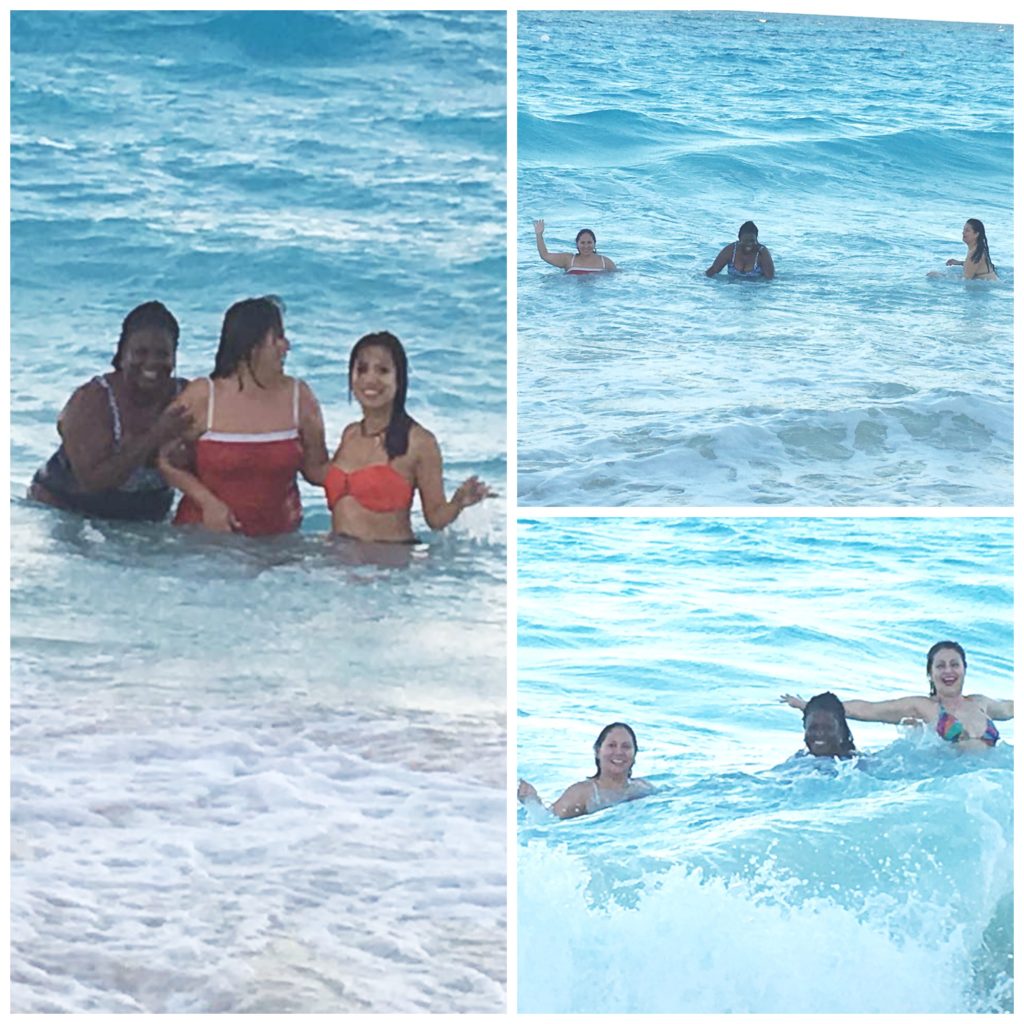 It felt good to not have to worry about the little minions and just worry about me.
That is until we had to run out to save a friend who caught a horrid leg cramp.  But truth be told, we laughed and jumped in those waves like children.  Freedom had found us.
Over my 4 day stay there, we kept stumbling onto new places.  One restaurant, Arrecifes, hidden, down some stairs was beautiful.  The food was great but we didn't have reservations which caused a delay in our food service.  While we were seated timely, it took forever to get our food.  However, since we were catching up and were on a girls trip, the time flew by and the wait didn't matter.
The Westin Cancun had two different pool areas but no visible jacuzzis.  Turns out if you wanted that, you had to go to their Heavenly Spa.  A few of my girlfriends did and they really enjoyed it.  It is a must if you're looking to relax.  If you choose to stay at the Westin Resort and Spa, I highly suggest you make reservations for their restaurants, El Palmar, Sea and Stones and totally check out the spa. A must see if in Cancun, is a trip or two to Isla Mujeres.  It's a must!  Cancun is fun and beautiful but it is very americanized.  If you want a little culture, take the ferry over to Isla Mujeres.  Make sure you have pesos as not every place takes dollars.  Also beware of the timeshare people, which I'll share more on in another post.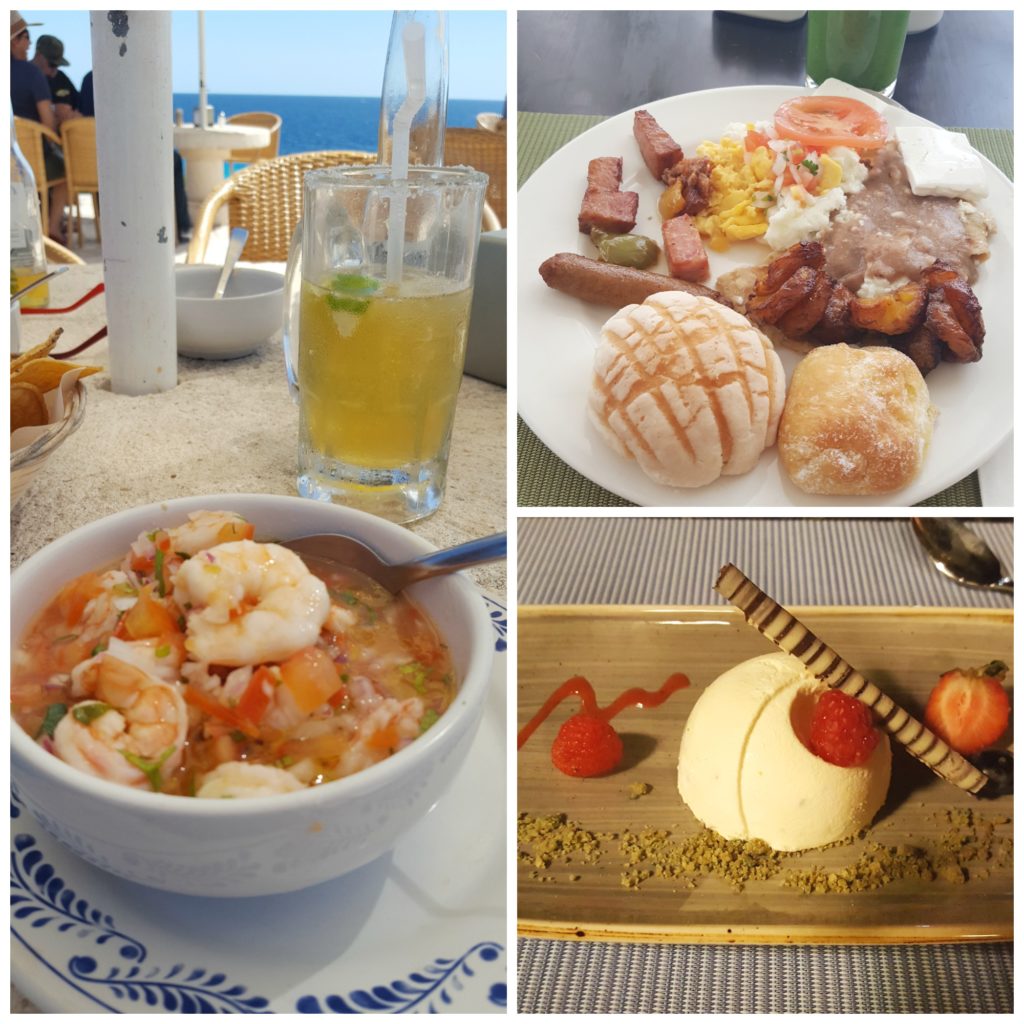 When going anywhere with a group of friends, make sure that you guys plan your itinerary ahead of time, if possible.  It's okay to split up and do different things, but you want to make sure you also have some time together, which we did.  One day a group of us went to Isla Mujeres while another went on a tour to Chichen Itza.  Then we met up for dinner.  In another post, I'll share more detailed information about the good, the bad and the ugly of Cancun.
Overall, it's a great place to visit with friends and if you want to be away from all the chaos and loudness that Cancun offers, The Westin Cancun Resort and Spa may be a good fit for you. Their beds and pillows are comfortable and lend to restful nights.  You'll also enjoy their restaurants. After this girls trip, I returned with a new fervor for life!