This must read will give you the real lowdown about what Cancun is like in 2017.  Here are my favorite things about this trip to Cancun and the not so great.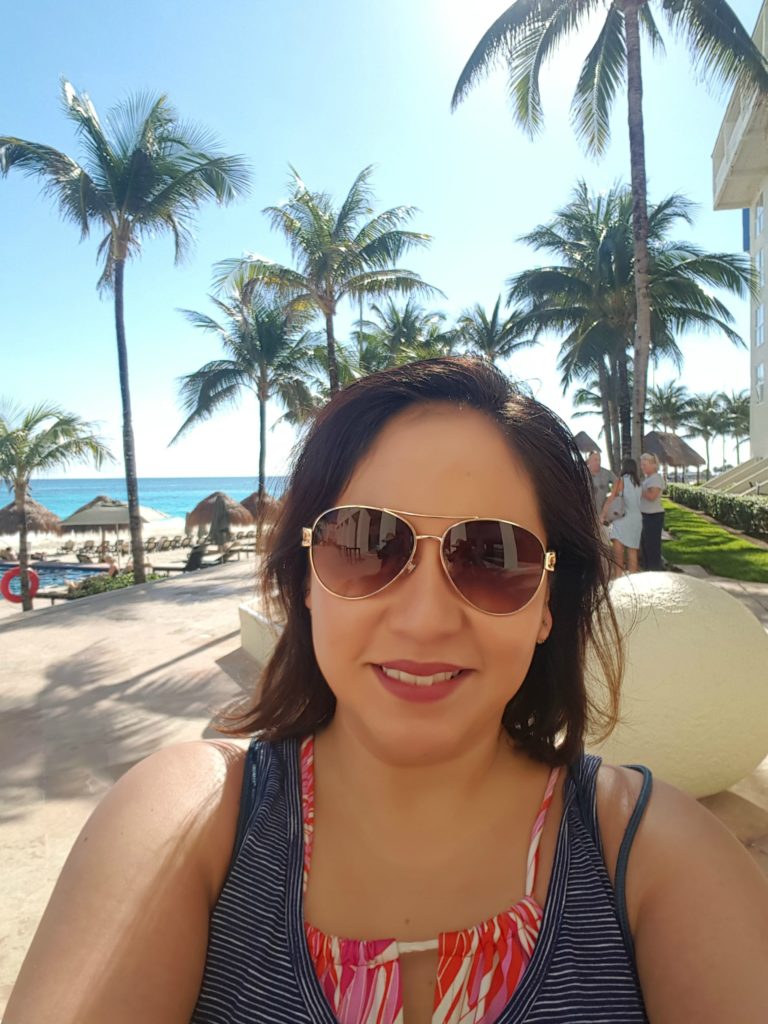 Recently a group of six of us went to Cancun, for a Girls Trip.  We had great times but I'm going to give you details on the good, the bad and the real.
The good
For travelers who enjoy shopping for snacks and meals instead of eating out every day, I loved that we could visit the supermarket Chedraui, which is a 3 story genius locale.  It feels like an upscale market, which offers so many things. You can buy souvenirs, foods, they have a coffee shop, a food court, a cevicheria, a cigar store, it's very cool.  Getting around the main strip on the buses is easy and cheap.  There were 2 times, of the 10 times or so we took the bus that the drivers were driving like madmen but other than that, great transportation. The waters in Cancun are some of the best I've ever seen. There isn't anything like a Cancun Beach!
The bad
Now here's some of the bad about Cancun.  People are liars!  We wanted to go to Isla Mujeres on our own, without a tour and were told about a ferry you can catch to the Island.   We were warned about the timeshare people at the airport in blue shirts.  They get you as you're walking out and offer you tickets in exchange for your time.  However, no one warned us about the people at Chedraui that come off as sweet and honest.  They swear left and right that they are not offering you timeshares and that you will be checking out a new location for just one and a half hours.  They offered us 4 passes on the Ferry, and a golf cart around the island.  I thought the deal was great and bought it.  Yes I fell for it.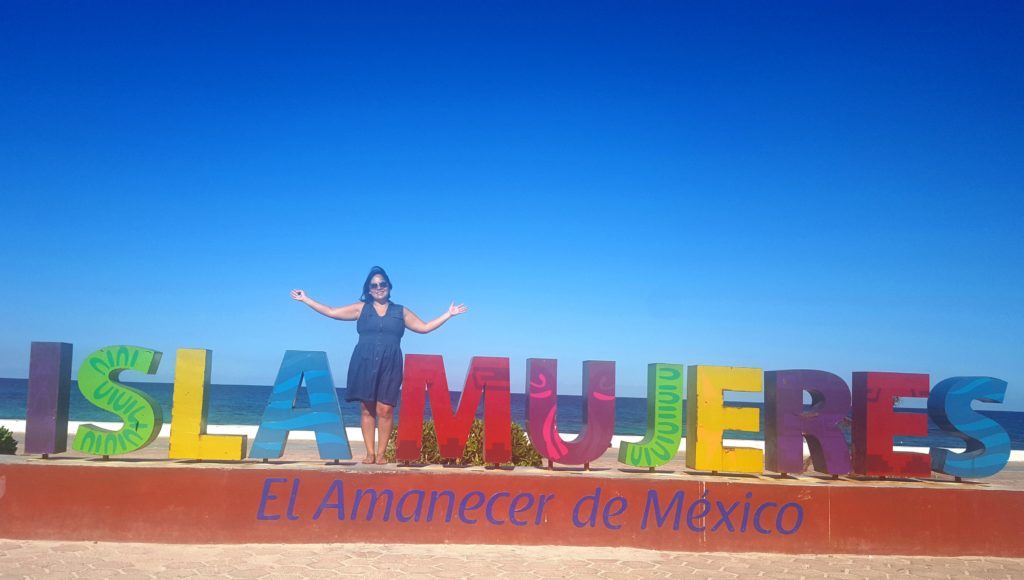 The reason I fell for it was because the deal was sweet and they lied and said we could NO longer make it to Isla Mujeres at that time (remember we were headed there) it was noon.  Claiming the ferry stopped coming over at 5pm, we thought we had missed out chance to explore the island on our own.  He stressed it would be a waste of time and guess what?  We fell for it.  Either way we decided to continue on to Isla Mujeres despite the naysayers aka locals.  That's when we discovered they LIED!  The ferry runs until 9pm!  So we went anyway and we had a GREAT time.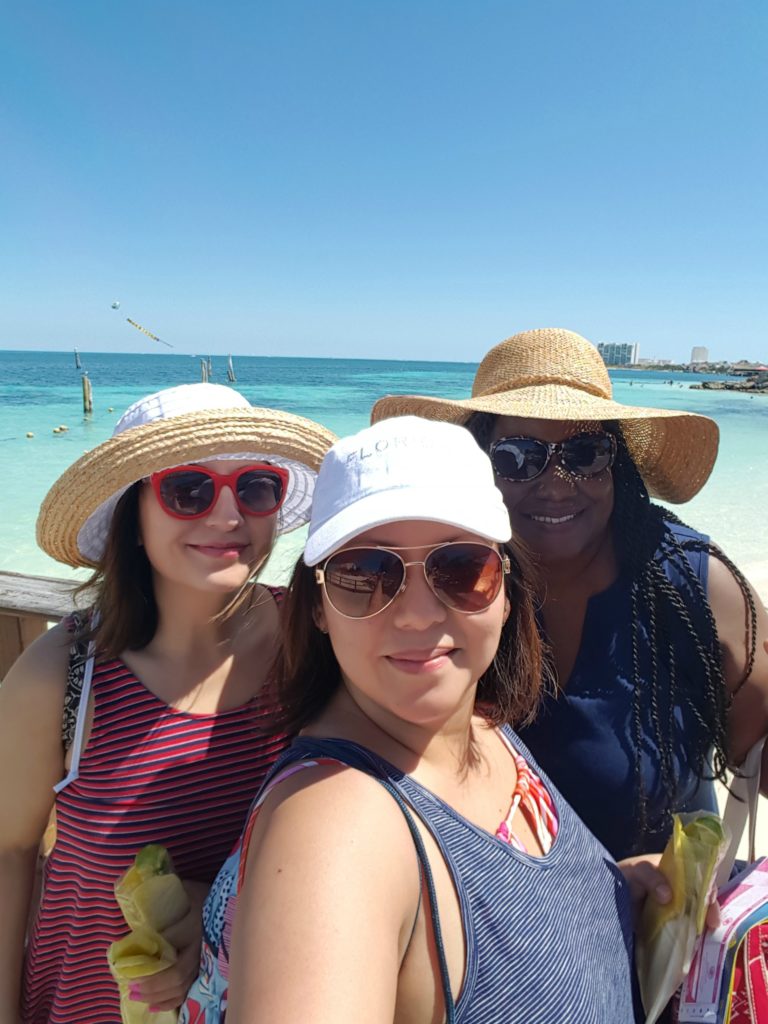 The Real
The ferry boat ride was fun and smooth.  You have an option to sit inside our outside.  We basked in the sun rays for the 20 minute ride. During one of the rides I had slight sea sickness but I just closed my eyes and it quickly passed. Once we arrived, we walked to Playa del Norte.  It was GORGEOUS!  There was so much more culture at Isla de Mujeres than in Cancun.  Cancun is very americanized and it is very touristy.  However, when on Isla Mujeres, there's a true Mexican vibe.  We were in love!  We enjoyed the beach, that had a bar and then went for dinner.   There's a street blocked off from traffic that is full of restaurants, think Little Italy, NY and many were enticing.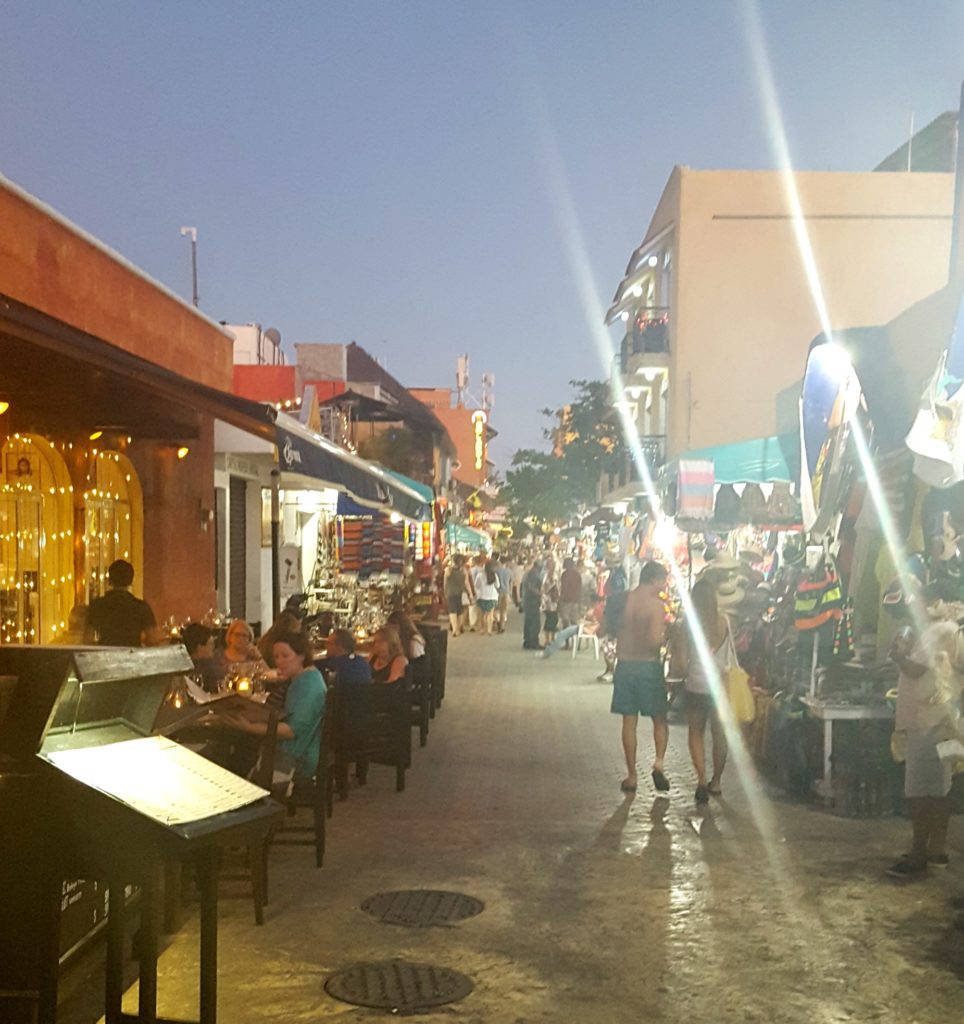 The real continued…..
We had a fabulous first day and were excited about going back the next day after our so called NOT timeshare session.   The next day Pedro, the seller of the non timeshare thing, picked us up and put us in a taxi and took us to this location that was almost an hour away.  They pampered us with a lavish breakfast, and an enticing tour of the property.  But as suspected, it SOOO was a timeshare.  The concepts have changed slightly but same thing, no fooling us.
Although the property was gorgeous it took FOUR hours and they don't take NO lightly.  They also don't let you escape so easily.  Once we were done, and tried to get our tickets to the ferry and the pass for the all day golf cart, it took a while.  Bottom line, if you're there for a short trip, not worth it.  If you have time to kill, I guess it's a good deal, but stand your ground and say NO NO NO!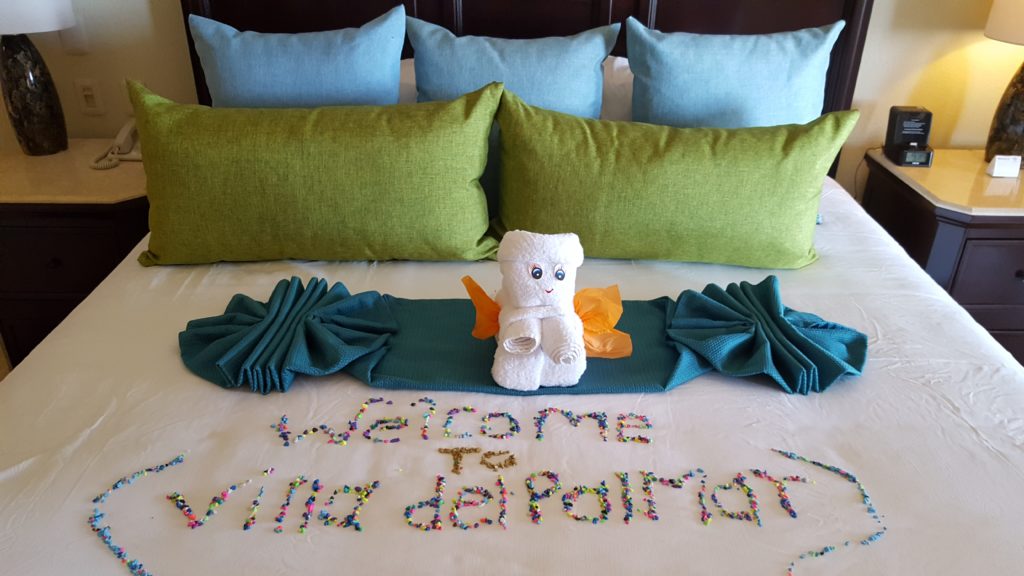 More good…..
So this was the 2nd day we were off to Isla Mujeres again.  It was hard to find a golf cart because they were having carnival and it was late, since we were at the "non timeshare" for FOUR HOURS!  Finally we found literally the 2nd to last golf cart and that was by far the BEST DAY ever on our trip! Exploring the island by golf cart is a MUST.  The views are amazing and we went to a restaurant at the very south tip of the island called El Alcantillado and Oh Em GEEEE the Ceviche is to die for!!!!! Lord have mercy, the views are breathtaking.  Stopping at different areas at our leisure was amazing, we couldn't stop raving about the fantastic day we had experienced yet again at Isla Mujeres.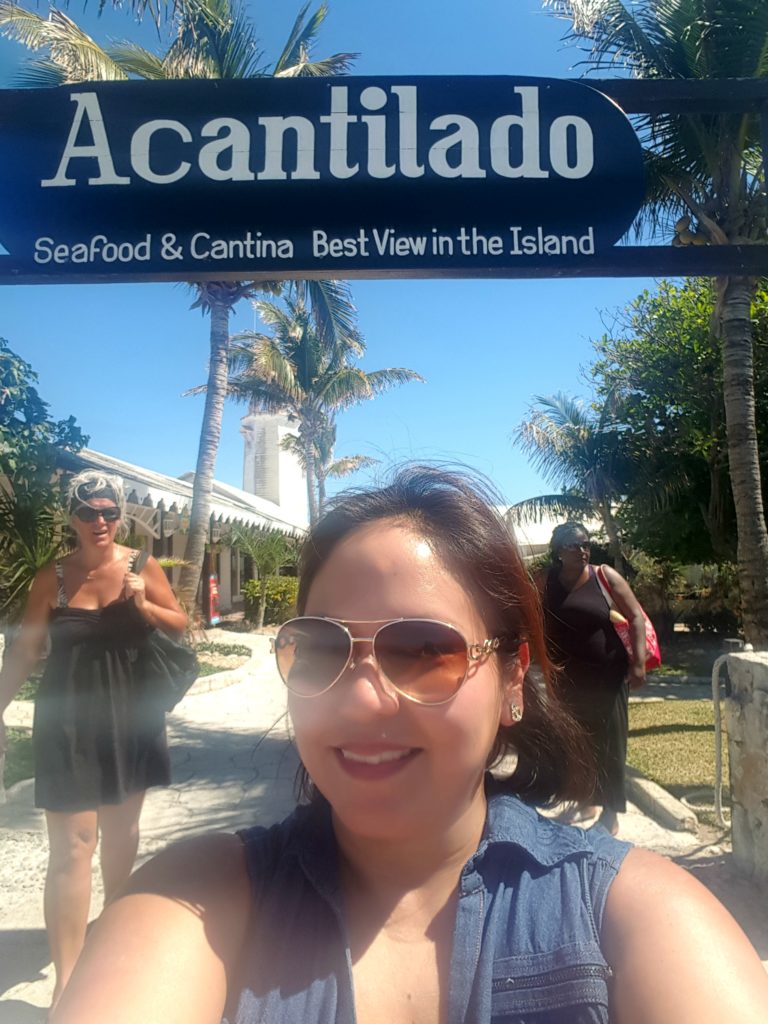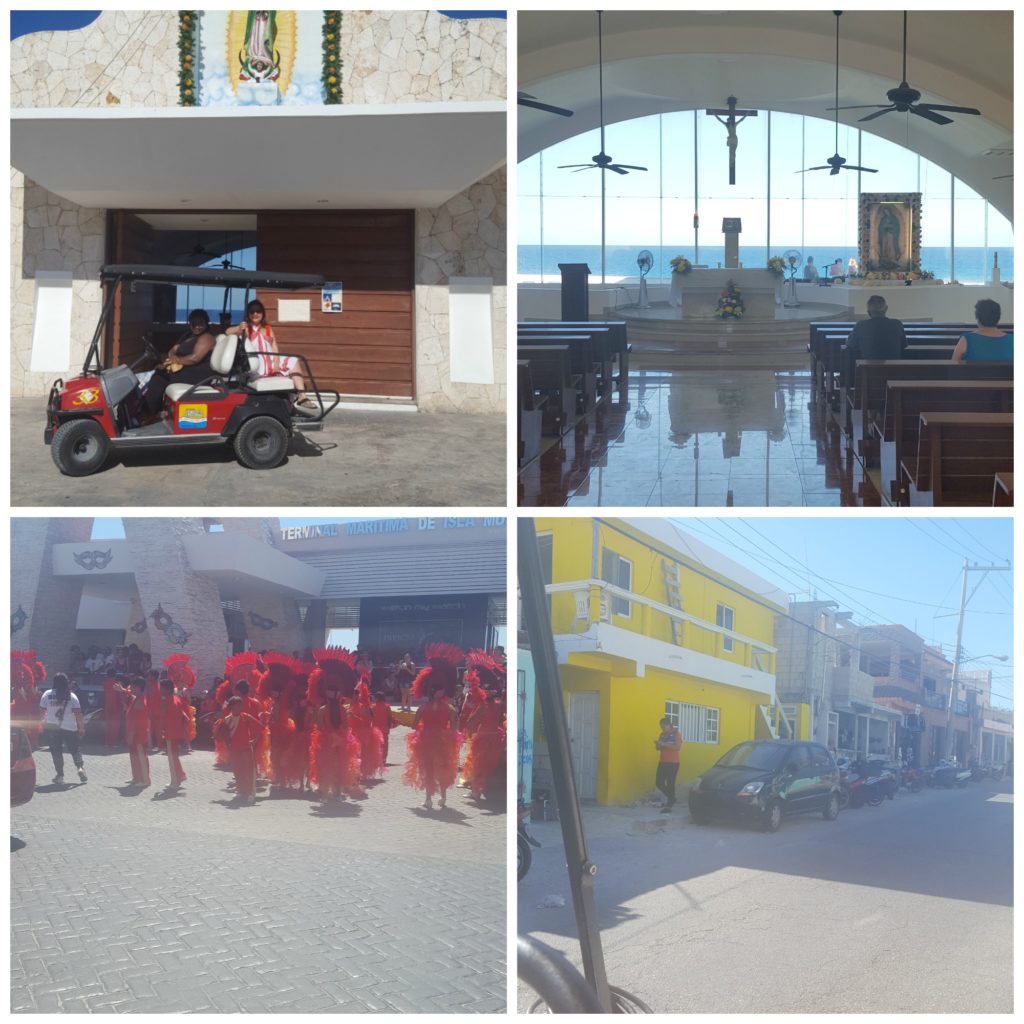 Unfortunately, more bad…..
Another bad experience occurred the night we arrived, when when one of our friends landed after midnight.  Although our package included transportation, there was a long wait for a car.  First they told her 30 minutes, then they told her 45 minutes, then an hour.  At that point, one of my friends and I started to panic.  We didn't want our friend to be alone at the airport so late at night. She said it was dead and no one was there.  We went to the concierge at our hotel and tried to ask for a taxi.  Figuring we'd get a cab and head out to pick her up, we communicated via texts, which luckily worked.  Staying in touch that way, we told her we'd be there soon so she wouldn't have to travel alone from the airport to the hotel.  We were anxiously waiting for help.
Our bellman took about 15 minutes trying to find us a driver.  When he did, it wasn't a taxi.  It was a regular van but they said he was a worker at the hotel I believe and would take us for $20 bucks.  He did, but during the ride there, he started apologizing saying that if there were federales around (Mexican Police) he would NOT be able to bring us back to our hotel.  Shocked, I asked him to repeat and explain.
Luckily I speak spanish but even so, it wasn't making too much sense to me.
He said that you had to be a registered taxi to pick up people from the airport.  I couldn't understand why he'd bring us to the airport then if he couldn't bring us back.  At that point, we just wanted to get to our friend, who was all alone at the airport.  We weren't sure she was safe.
Once we arrived, some men appeared out of nowhere.  Our "driver" panicked and said he could not take us back, we explained to the guys at the airport who seemed to be some type of airport car workers that we were trying to get to our friend.  At least we were all together.  It was now 1 something in the morning.  All of a sudden, the men at the airport said they could give us a ride for 60 dollars.  We felt duped.  Either duped or maybe we had just saved our friend from danger.  So if you go to Cancun, don't fly out very late.  Make sure you have a set ride to your hotel or don't travel alone very late at night.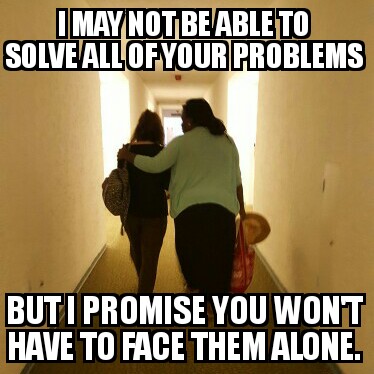 Finally getting to the hotel after the transport fiasco
The real…..
This was my second trip to Cancun, the first time being 20 years ago.  The first time we went to Xel-ha and enjoyed different types of tours.  This visit was more laid back, we went with the flow and enjoyed discovering new things.  Cancun itself, can feel touristy, but with it's beaches, restaurants and tours, it is exciting.  The beaches are some of the most beautiful in the world and the options on things to do and see are endless.  Beware of the scammers, don't believe all you hear.  Do your research and understand your options ahead of time.  Do change some dollars to Pesos and come ready for fun.