Disclosure: We received four tickets courtesy of The Ride via US Family Guide in exchange for an honest review.  All opinions are my own and true.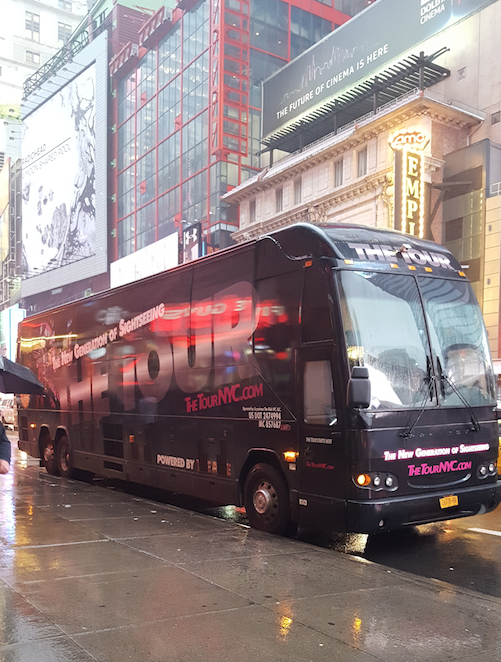 We recently had the chance to experience THE RIDE firsthand and boy did we have fun!  The kids, my husband and I weren't sure what to expect, but by the end of it, the kids thought it was one of the coolest things we did in New York City.  We boarded the bus in front of Chevy's Mexican restaurant.  As we waited for our bus, our ticket host, Martin Kelly, was awesome, sharing info with us about The Ride, keeping us informed about when we'd board etc.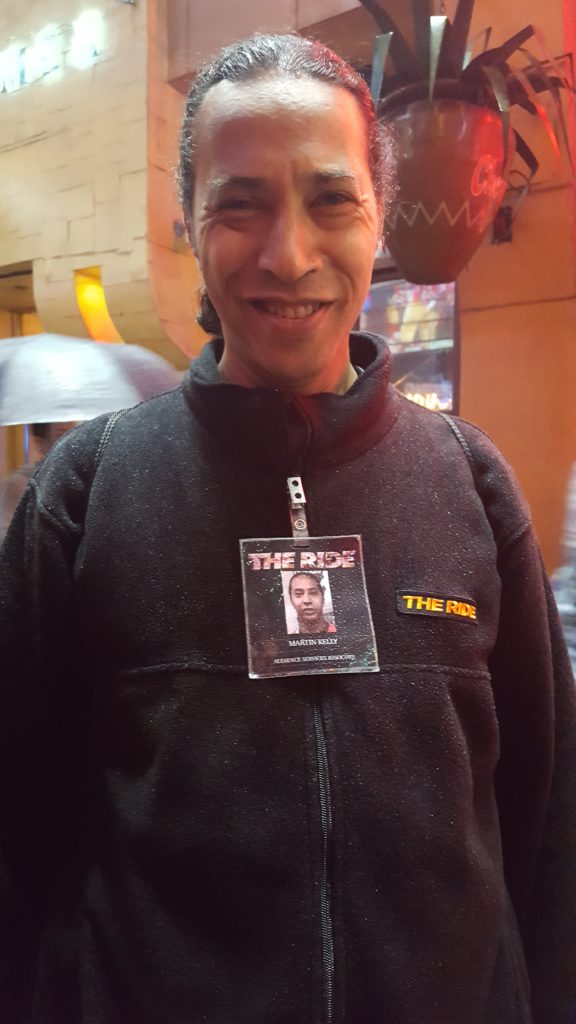 When it was time to hop aboard we were greeted by the driver, Mr. Skeleton.  The kids knew we would be in for a treat with him driving us around.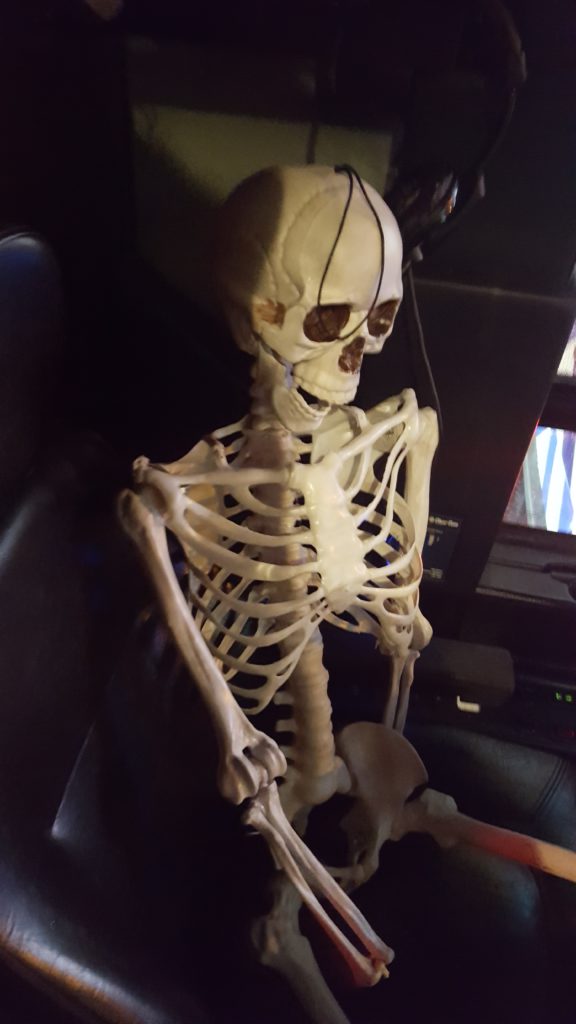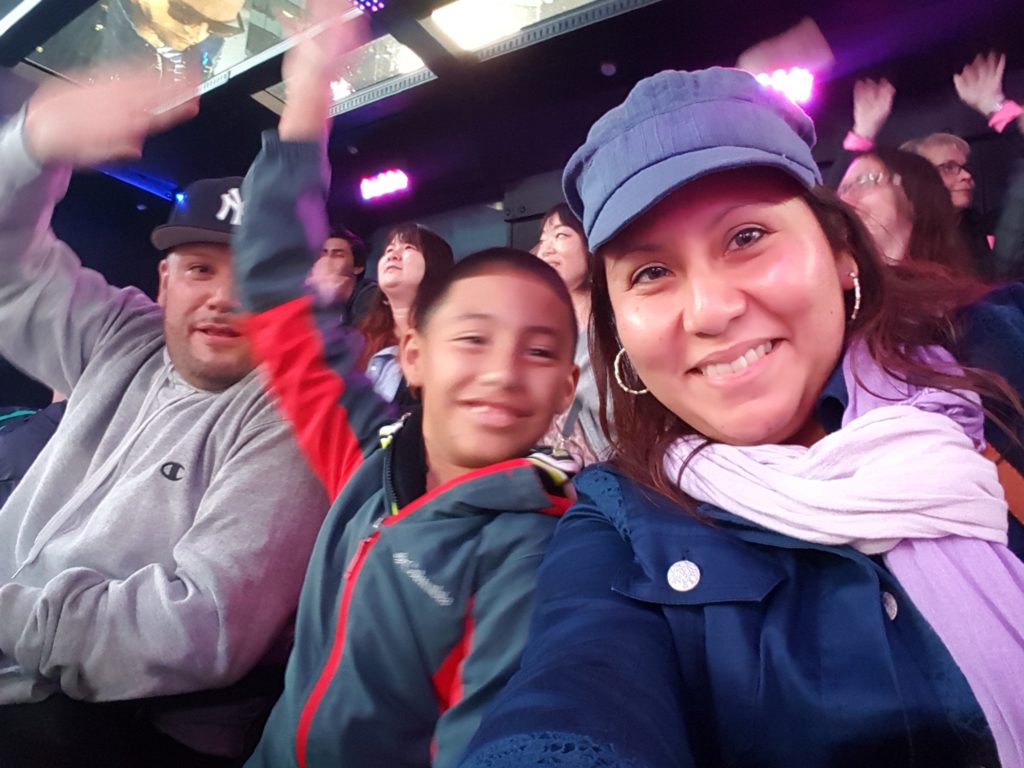 We sat in the front row with a great view of the city.  But let me tell you, there are no bad seats on the Ride.  They are tiered for easy viewing anywhere you choose thanks to their panoramic windows. There were two tour guides on the bus who kept us entertained with witty talk, all while sharing great info about the city.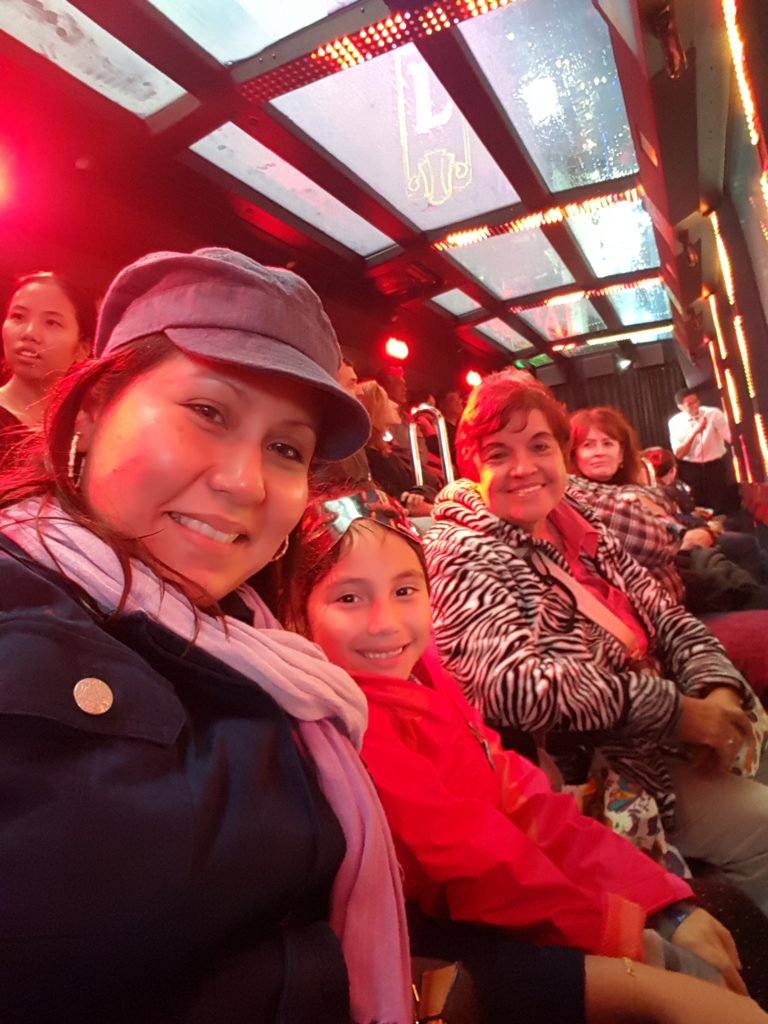 Our favorite part was the singers and street performers we encountered.  Check some of them out on my Instagram page.  While we were driven around a 4.2 mile path all in midtown, you get to see the tall skyscrapers through the glass ceiling in the bus and enjoy singers and dancers in the heart of the city. We thoroughly enjoyed a breakdancing doctor and a rapping time traveler.  Oooh but let me not forget the adorable ballerina dancing around Columbus circle.    What are you waiting for, hop on THE RIDE for a unique adventure. You get to see the city from a whole new view.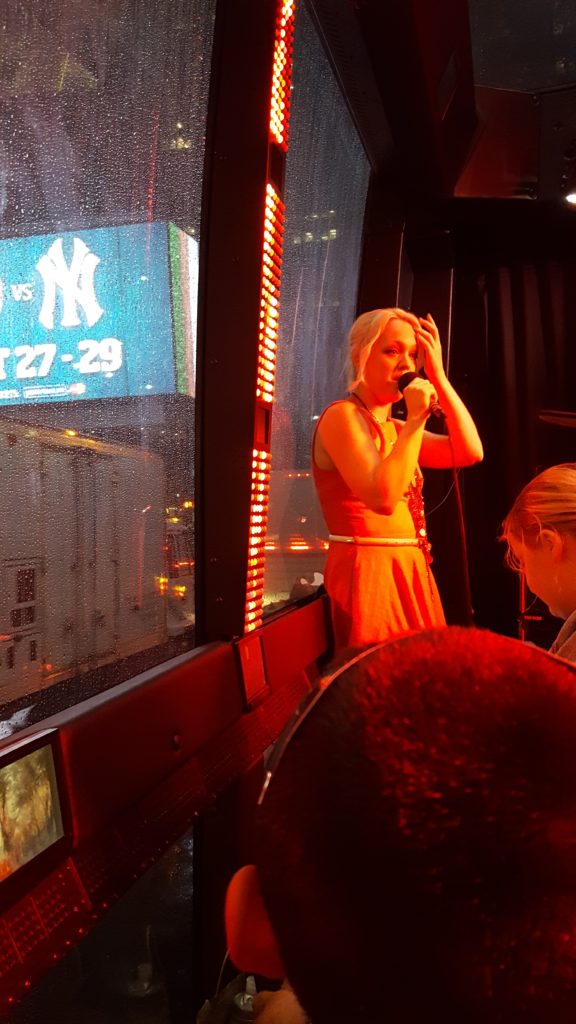 You too can Get On, and Experience the Ride.
Check out this amazing deal:
$50 OFF Your Next Party with THE RIDE!
http://usfamilycoupons.com/coupon.php?regionid=75&bid=11739&dealid=1737