We're ecstatic that Tropical Breeze Fun Park is now open in Cape Coral, FL. They've brought a mini golf course and laser tag to the area.  I took the kids and my mom to check out the grand opening a few weeks ago and we had so much fun.  Check out my video on instagram here.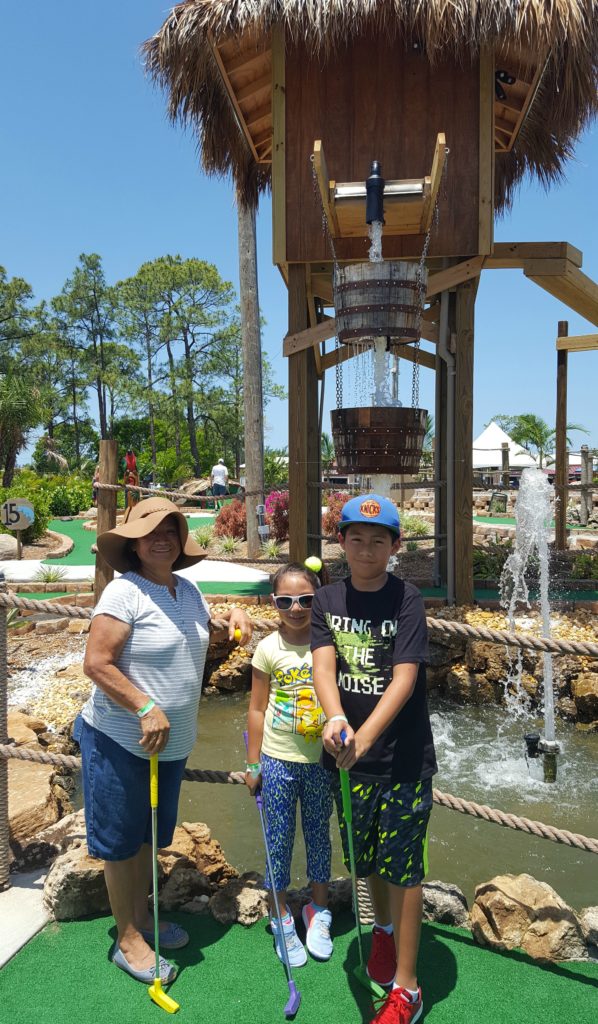 Thank you to Tropical Breeze fun Park for the invite for a peek at what is being offered.  The mini golf course was challenging and the kids enjoyed that.  We don't usually keep score, but of course you can grab a score card, a ball and a golf stick.  They come in various colors and sizes. If you like mini golf you will totally enjoy this place.  Decorated with water features and great landscaping, good artwork and a fun course.  My only suggestion would be that they add some shady tops or areas. With the strong Florida heat, it would be a relief to have some shade and maybe some water fans. Either way, the place would also be so much fun at night.  Grab a group of friends and get out to the park for a change of scenery.  You no longer have to drive out of town to enjoy mini  golf and laser tag.  The latter does require a reservation.
Their address is:
234 Santa Barbara Blvd
Cape Coral, FL 33991
Phone: 239-574-3939
website: http://tropicalbreezefunpark.com/prices/
Facebook: https://www.facebook.com/tropicalbreezefunpark/
There are 18 holes on the course and you'll find the world's longest mini golf hole on the property.  Go ahead and try to make that one in.  It's fun to watch. 🙂  They've recently also added laser tag at this park and we look forward to checking it out. Check out their website for prices and info on birthday parties or special events.