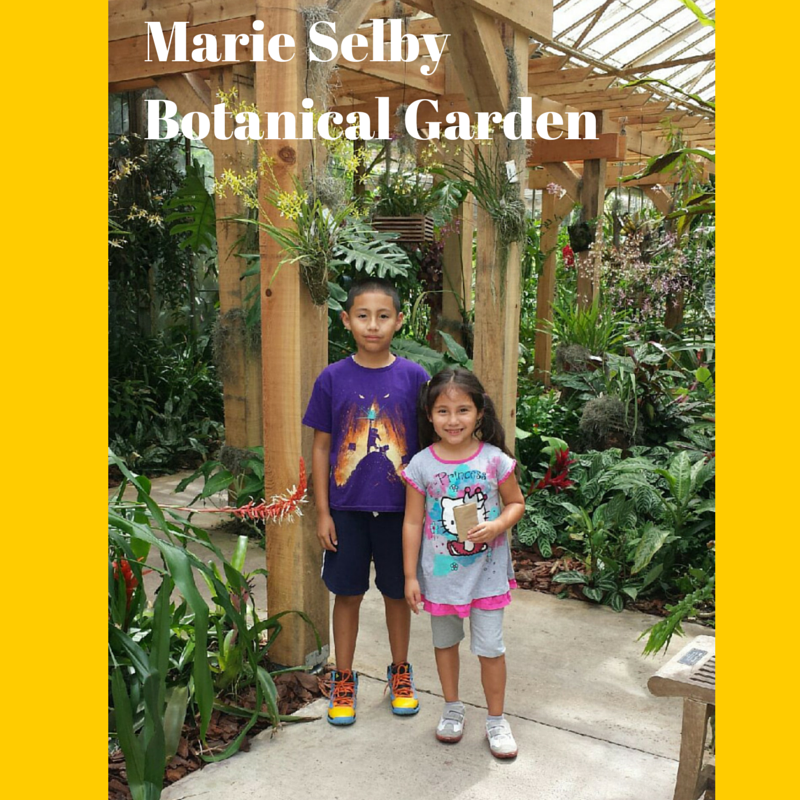 We recently took a day to visit the Marie Selby Botanical Gardens in Sarasota, Florida.  I was blown away by the beauty and serenity.  I wasn't sure what to expect since I have only been to one other botanical garden in Florida.  However, it surpassed what I imagined.  The flow of the garden, the flowers and plants, the children's garden, the views, absolutely breathtaking.  As you enter the welcome center, you have the option of viewing a brief video about the gardens and the namesake, Marie Selby.  The admission cost to the gardens is $19 for adults and $6 for children between the ages of 4 and 11. I highly recommend buying a few of the koi fish food packs because it will be fun, fun, fun.  They're available at the front desk when you purchase admission.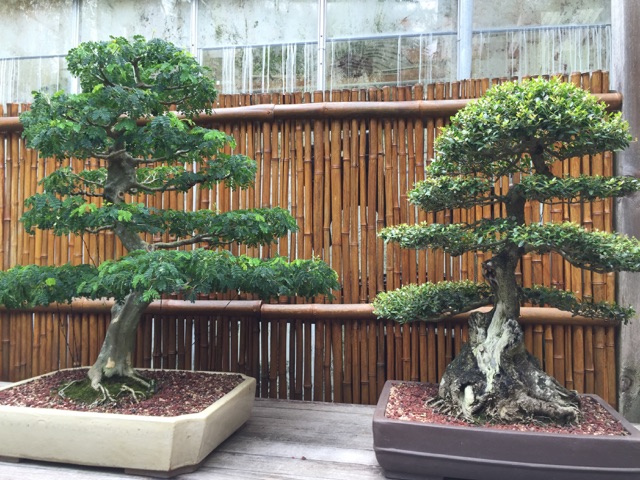 They have the cutest Bonsai exhibit with tiny bonsai's that look like gnomes should live in them.  An Asian theme inspired Koi Pond will have you wondering if you're still in the united States.  The Koi fish swim to your feet and start gasping for food, only to be pushed up even more by the rest of the Koi.  It was a sight to see and the kids loved it.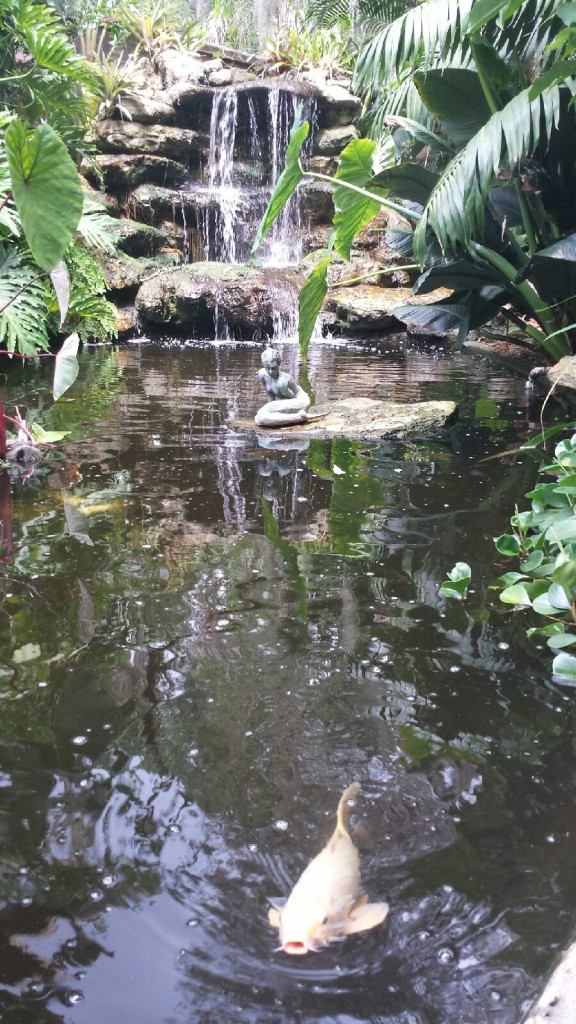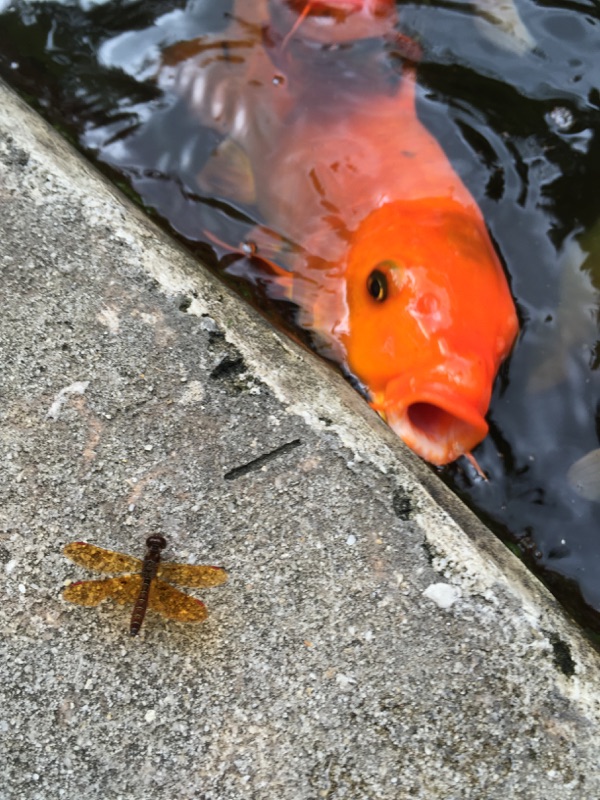 As you continue further into the garden, you come upon the kids rain-forest garden.  A world of its own, there's a large marimba instrument for them to play with, a waterfall, tree houses to climb up to, huge rocks that lead to a couple small caves for kids to explore.  Needless to say, they didn't want to leave.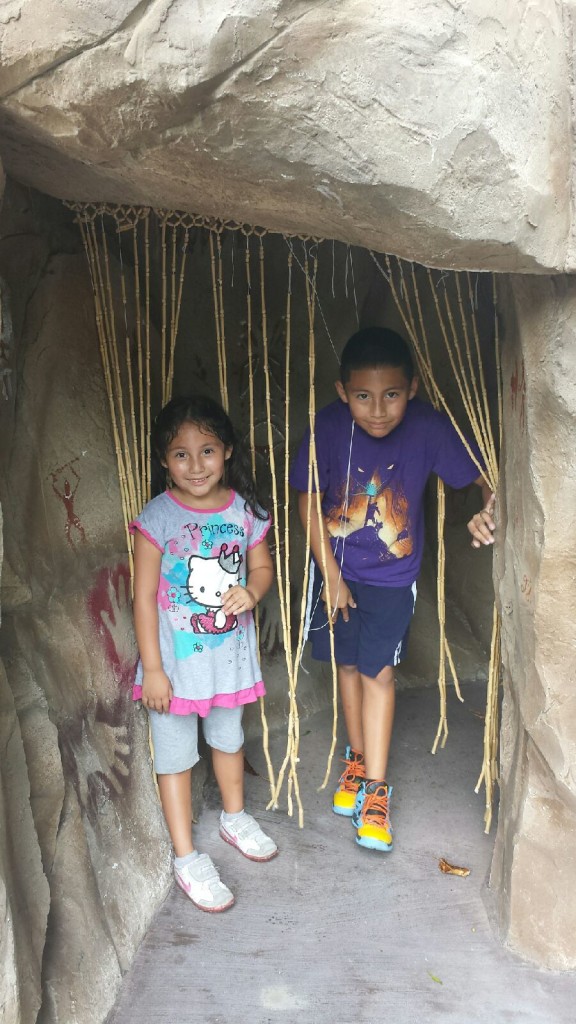 And what would a botanical garden be without a Banyan or fig tree?  Some of the most gorgeous trees, because of their growth and roots.  So Intriguing, you'll want to touch and play among them.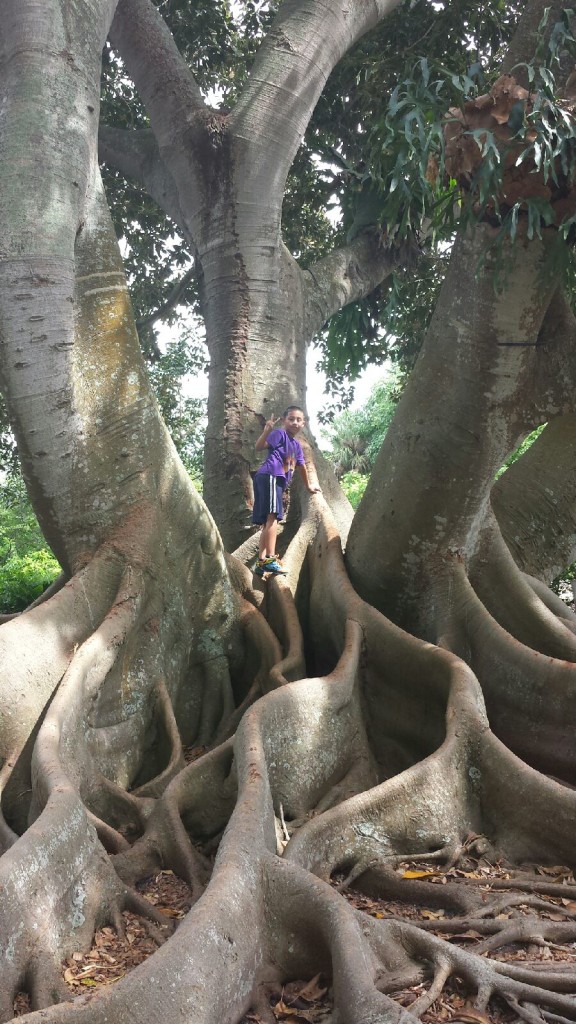 As you continue walking around the gardens you will come across benches to sit and enjoy the breeze coming off of the Sarasota Bay. This is a place you can relax at.  No need to rush through, you can walk slowly, take a few seats and take it all in visually.  I can see myself going back alone for some serenity or with more family to share the beauty with them.  The Selby House cafe next to the children's rainforest garden offers salads, sandwiches, ice creams, refreshments and coffee.  The Christy Payne Mansion on the grounds, offers art exhibits and a place to cool down.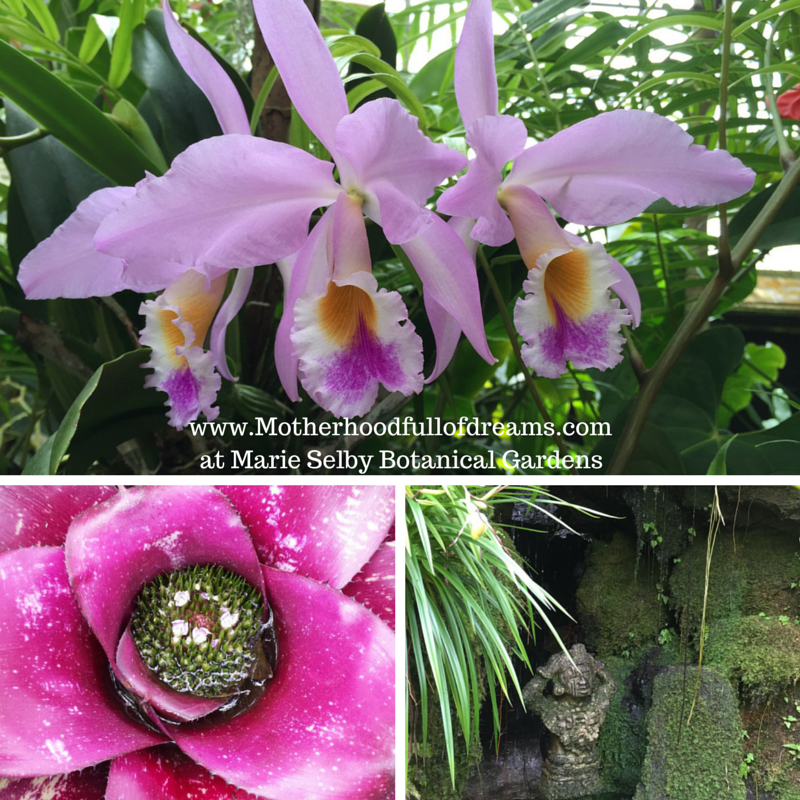 While we all know too well that Florida heat may dampen your style, you can be sure to find a breezy seat while enjoying this gift from nature.  I suggest you wear light and loose clothing, bring a small hand-towel to wipe your sweat, have a water bottle on hand and don't bring a purse to carry.  Put some cash and a credit or debit card in your pocket and voila you're off for an adventure.  You keep cooler if there isn't a big bag hanging from your shoulder.  You'll be sure to want to visit the gardens again and again.  We can't wait to go back.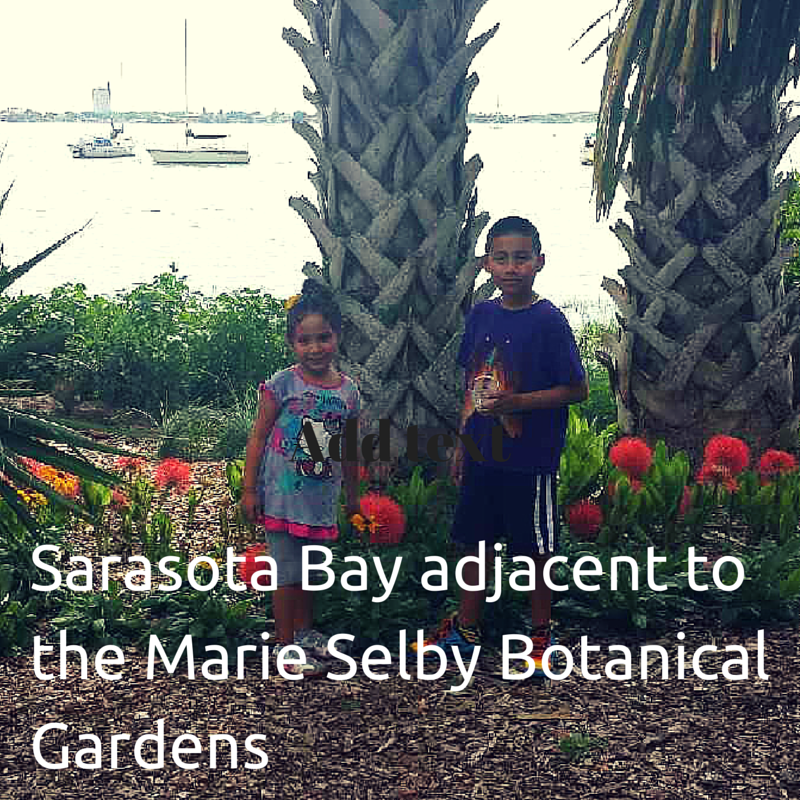 Marie Selby was born on August 9, 1885 in Virginia.  Her family moved to Ohio when she was a young girl where she grew up hiking and camping.  Her love for the out doors started there.  She met and married William Selby.  He brought her to Sarasota and they fell in love with the location.   Marie landscaped the seven acres they purchased, that borders the Sarasota Bay, with gardens which today are enjoyed by thousands.
Before his passing, William Selby established the William and Marie Selby Foundation. Their help in the Sarasota community has been tremendous.  When Marie passed in 1971, her will revealed she wanted her personal garden to be open to the community as a botanical garden.  The gardens officially opened on July 7, 1975.  The gardens have since doubled in size and now includes the historic Payne mansion that was purchased in 1973 housing the museum.
Make sure you visit the serene gardens this year.