To leave or not to leave during Hurricane Irma, that was the question? Having to decide whether to evacuate our home and leave other family behind during a hurricane had to be one of the most difficult decisions I have ever had to make. Of course my husband, children and I were going to make the decision together but my parents, sister, sisters-in-law, nieces, nephews and friends were all making their own personal best decision to face a possible catastrophe. I woke up the morning of September 7th with my mind already made up that we would stay. You see my husband and I had already disagreed on what we wanted to do.
After watching videos of the damage Irma caused on the Caribbean before getting to the U.S. I was sure we were in for some real danger.
We've been in Florida for 10 years and never experienced any build up to a hurricane quite like this.  I've gone to hurricane sessions and heard about preparing and storm surge, but nothing prepares you quite like being right in the middle of an oncoming hit the size of Irma.  It didn't feel like anyone knew exactly what was going to happen.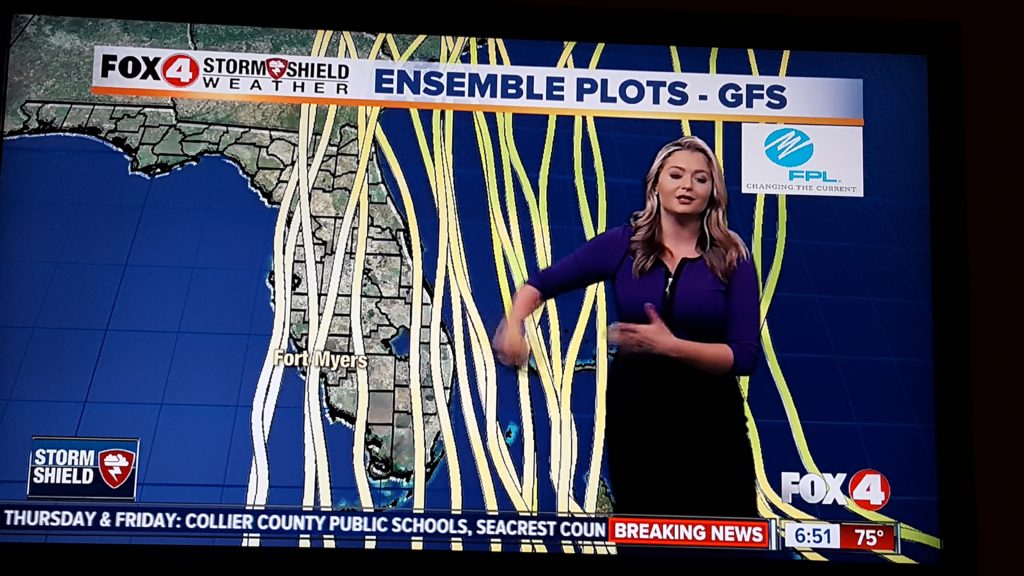 I begged my husband to leave, I wanted to run away from the 5 to 15 ft of surge water that was possibly coming our way. I didn't know how I would keep it together for my 7 and 10 year olds when I myself was scared as hell. After watching the news and seeing videos of hurricane Irma's damage to other Islands I was shaking, nervous and anxious.  Irma was bigger than the width of our state Florida. They kept calling her the monster storm, a category 5 that would change our map.
Believe me, I didn't need anyone to put any more fear in me but a few people did!  I received calls and texts, urging us to leave, get out while you can, go now!  And that's what it took to light that fire before my husband and I decided to hit the road. Some people and the news talked about the lack of gas and the traffic you'd be stuck in for days. It was all bad, no matter how you looked at it.  IN that very moment of despair, you think, stay and drown, or get in the car and die on the road! Staying was as scary as leaving.  The stores were bare and you didn't know what was around the bend of that hurricane.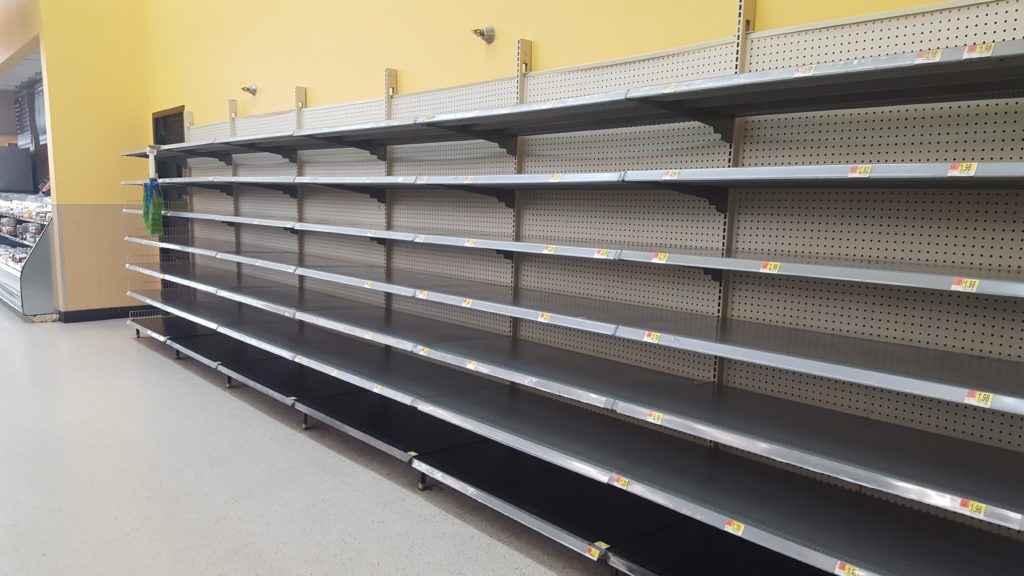 We've invested into our home a lot but we should have invest much more on hurricane protection.  We had the regular shutters for our windows but not for the lanai doors, and we have three sliding doors.  I didn't feel safe.  You also don't realize just how close you are to the water here in SWFL.  Yet how do you leave your home?  My parents, who have their own house didn't want to leave either.  They're older and I didn't know what to do with that inner heartache of leaving them, but our jobs are to protect our children first and foremost.
We decided to leave!  With three outfits each, some snacks, our important documents, our dog and two pairs of shoes each, we hit the road.
Sure, not knowing what we were about to face scared the hell out of me, but I knew I didn't want to face the possibility of drowning either. I've never been in a storm surge situation but I've seen videos and heard horror stories and I was not about to put my children through that even if there was only a possibility of it happening.
We went to say goodbye to my parents who were upset mostly because they were scared and thought we would get stuck on the highway, caught in the storm.  They didn't want us to leave and them not following us broke my heart. They were stubborn!  So off we went, with nerves but faith and we headed towards Georgia.  It took us a long time, 15 hours for something that should have taken 9 hours, but we made it.  Tired, scared, losing hope but with Gods help we arrived.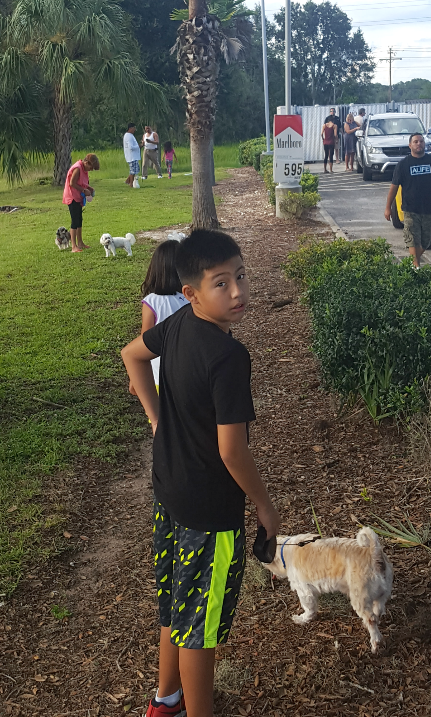 We arrived at my friends house who welcomed us into her home with our dog and all.  She understood my uneasienss and sadness.  She fed us, allowed us to use her space and just be.  Her family gave me clothes for my daughter when we realized the temperature dropped 30 degrees from what we were used to.  And then we headed even further north to NJ to stay with family since we knew we'd be displaced longer than just 3 days.  After another 15 hours we arrived in NJ and spent 3 days there as well.
Looking back, I have no regrets.
So many others stayed and so many left.  Texting with friends who left before us and some after, we helped one another with what to expect, ideas on what to do if you encountered a situation.  There's something about disruption like this that brings people together. The shared experience with people we know and love helped us to keep going in those difficult moments.
Calling and checking on my parents and sister every few hours, trying to give them ideas on what to do if the roof was knocked off or if the storm surge came.  Crying because I wasn't there for them, and praying for divine protection for all.  A whirlwind of emotions as violent as Irma's winds.  The storm came and went and praise God, my parents survived, my sister and sisters in law and their families survived.  It was scary and rough but they made it through and so did we.
There was no right or wrong thing to do.  It was what you felt most comfortable with and making sure that you and yours were on the same page.  That's what mattered the most.  I thank God for his divine protection.
I saw a lot of compassion from people and that took me by surprise.  How do we keep that compassion and togetherness going?  Let's not crawl back into our shells and ignore each other? We may face anxiety, panic or nightmares so it's important we don't judge each other for our decisions.  I hope to never have to go through something like this again.  It was fought on all of us.
Check out this video from our Dog's perspective: