This shop has been compensated by Collective Bias, Inc. and its advertiser. All opinions are mine alone. #CampbellSavings #CollectiveBias
With Back to School literally around the corner, I'm always looking for ways to find more time in my days and save money.  One of those ways is by using  Campbell's Chicken Noodle Soup and expanding on it to make a quick easy meal for dinner.   Preparing Campbell's soup is easy and by adding just two more sides to this soup, you have a full meal on your table in very little time.  Better yet, Campbell's has many products that I turn to when I want to feed my family yummy food and save time in the kitchen leaving me with an extra 30 minutes to an hour to spend with my family.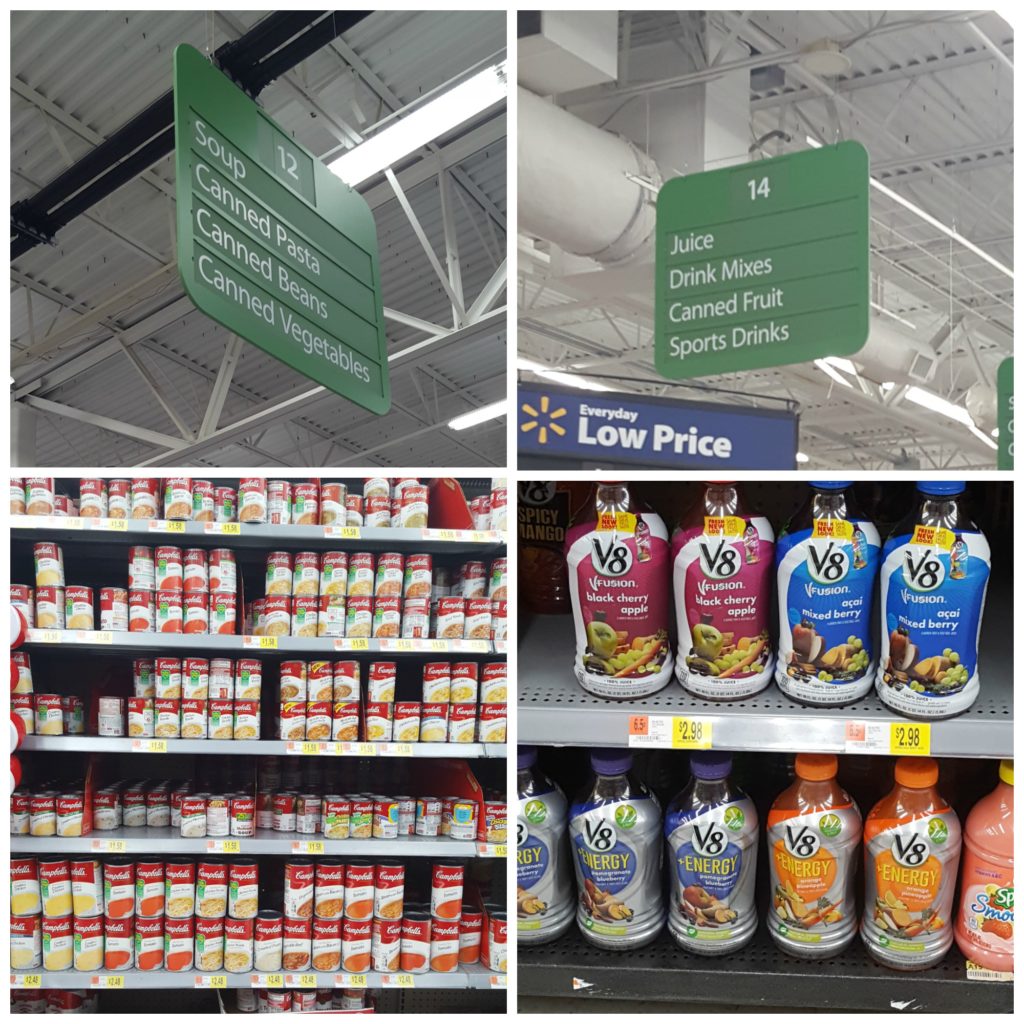 I buy Campbell's products at Walmart and am happy to be able to turn to them to add rich flavor into my meals.  One of them being Pace Salsa which we use with our chips as a dip.  It's also a great way to add a quick kick of flavor to our foods like Prego Italian sauce does.  I use it on our pasta meals, also when making sausage and peppers and for my chicken parmesan recipe.  The kids love helping prepare meals and it can't get any simpler than this.  It's a great way to get them into enjoying dinner together and exposing them to ways of preparing meals.  Spending time with them is always a plus and we always have fun in the kitchen.
My easy meal idea calls for:
Two cans of Campbell's soup,
A small bowl of rice which we love to mix into the soup and
Small single loaves of french bread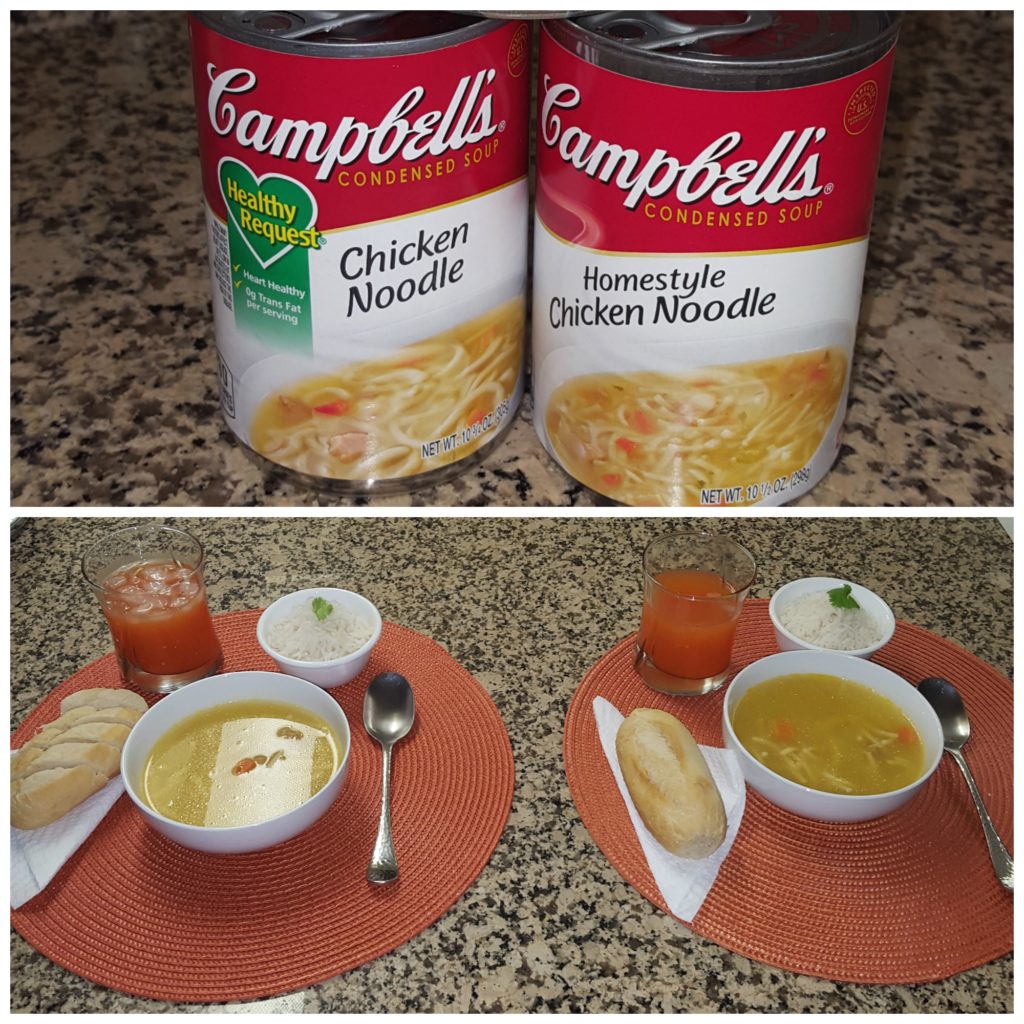 Preparing Campbell's Chicken Noodle soup is easy, just add a can of water and heat it up.  I like to bring it to a boil and then let it simmer for a few minutes.  Making the rice is quick as well, usually 2 cups are ready in under 20 minutes.  The individual french breads can also be found at Walmart and can be sliced or left whole.  Easy Peasy and Yummy in our tummies.  I think el arroz en la sopa is a Latino thing.  Both my husband and I remember growing up eating sopa con arroz, and so we've passed that little habit down to the kids. It just doesn't feel complete without it.  The french bread is an easy but filling addition to the meal.  That's it, three things and you're set for a quick dinner which leaves more time for your family.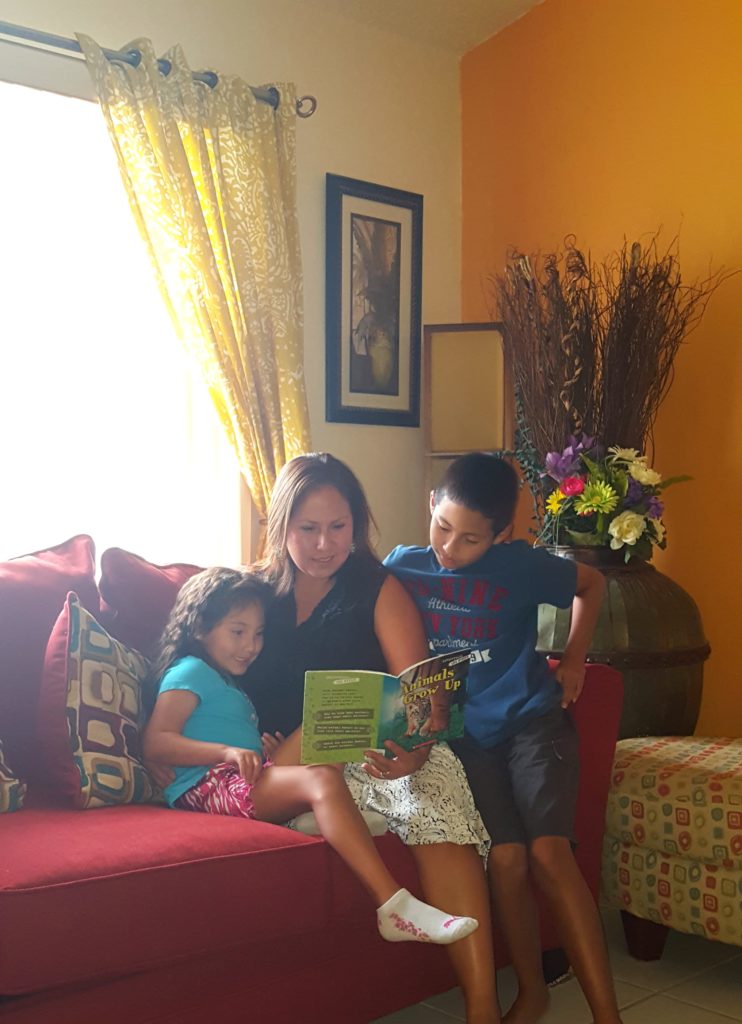 When School starts up again, we'll need as much extra time as we can find during evenings when we're needed for homework help and preparation for the next day.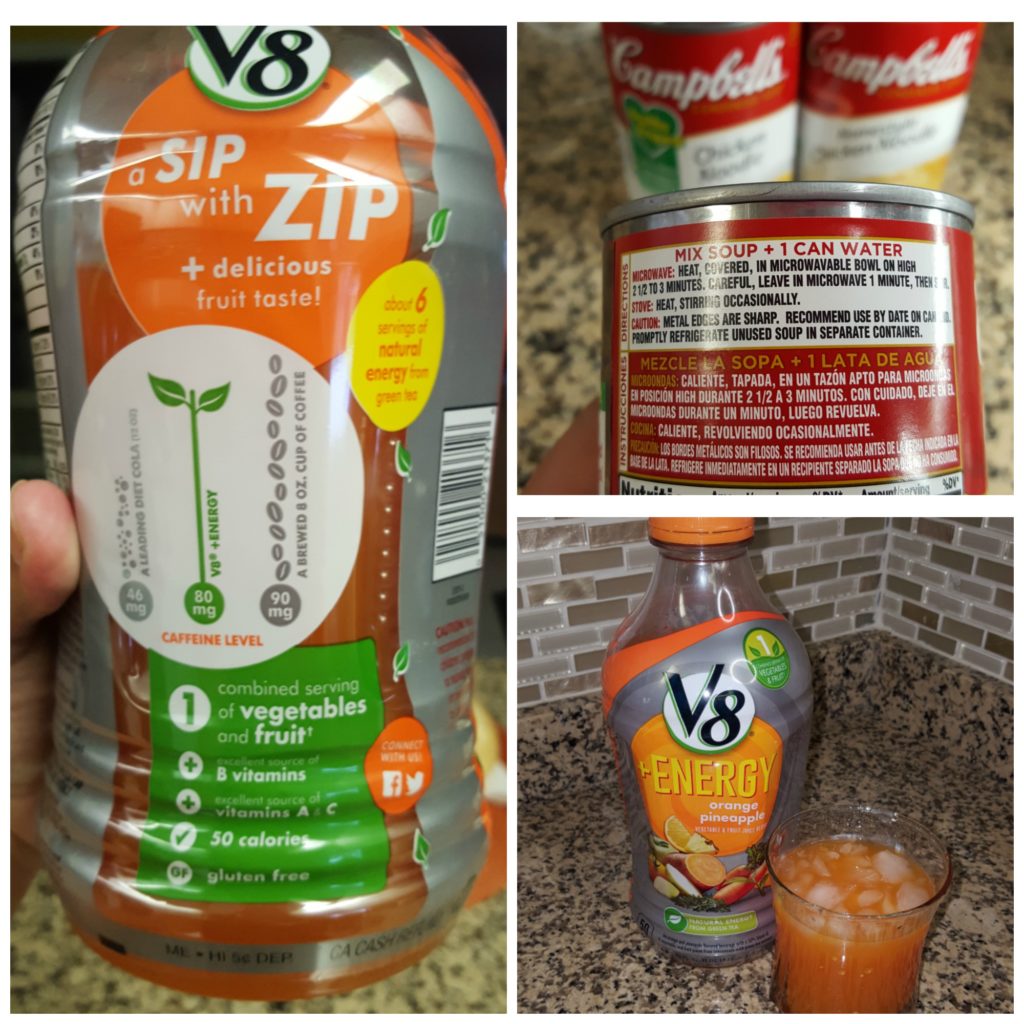 I'm also a fan of V8 + Energy.  Offering almost just as much caffeine as an 8 oz cup of coffee, it's a great option for when i'm rushing out the door and need that boost. It's great taste is a plus, offering 1 combined serving of fruits and vegetables, vitamins A, B and C, and it only has 50 calories per serving.   I usually drink green tea in the afternoon and will think of my V8 + energy as another option.  Keeping this in the fridge is great since my husband who loves juices, can reach for this instead.  He might as well get vitamins and energy from it.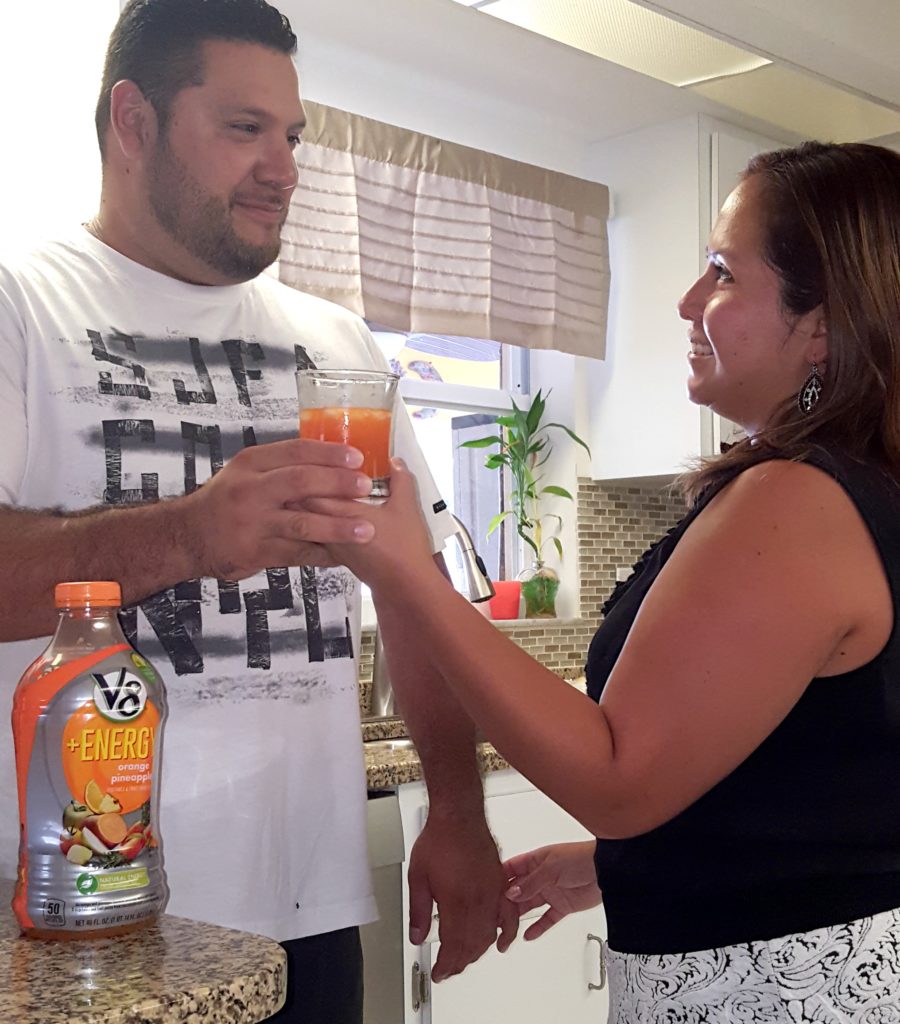 Right now you can get coupons to buy these Campbell's products, so make sure to get yours here.  Which of these products will you use to help you make an easy meal for dinner tonight?