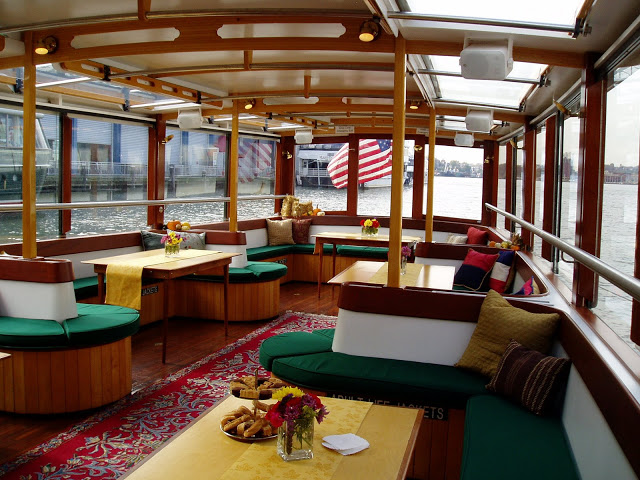 When visiting New York City, your trip isn't complete until you've sailed the Hudson River.  Classic Harbor Line offers family friendly boat tours of Manhattan.  They are dedicated to helping locals and visitors enjoy the unique wonders of New York City.  Whether you're local to the area, visiting or are just looking for a different way to show your out of town guests around; Hop aboard one of Classic Harbor's Statue & Skyline Cruises.   I'm looking forward to this breathtaking sightseeing cruise.  Not only are we planning to roam the unique city streets and gaze up at the tall skyscrapers; but we'll also get another awesome view from the harbor.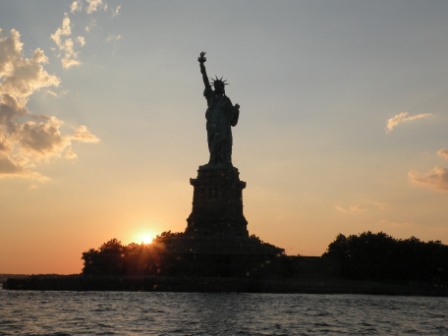 Classic Harbor Lines have classic yachts – the Schooner Adirondack & Adirondack III and the Schooner America 2.0 (sailboats), and the Luxury Yacht Manhattan (a motorized yacht) which are reminiscent of the classic boats that cruised New York Harbor a hundred years ago.  As you cruise along with views of the gorgeous and unique architecture that is only seen in NYC, you get to see the magical city from another point of view.  A wonderful experience that gives you a different and unique view of the city, come set sail and enjoy the breeze as you ride along in comfort.  The yachts and boats are comfortable and classic.  If you want a snack or a drink, the cruises offer a full bar and menu.
Check out how to get a Discount for the Classic Harbor Line Cruises
My readers receive 15% off each ticket purchased at www.sail-nyc.com using ONLINE promo code Mom2015 – Valid for any Day Sail, Sunset Sail, City Lights Sail aboard Schooner Adirondack, Schooner America 2.0 OR any Cruise aboard our 1920's style motor yacht: Yacht Manhattan!
Remember to use the Promo Code of Mom2015 to save 15% Off Classic Harbor Line Cruises at www.sail-nyc.com
You will fall in love with this unique experience.  Check out this video of the experience
Sightseeing Cruise through New York's harbor @usfg @classicharbor