Disclosure: We received four tickets courtesy of Madame Tussauds via US Family Guide in exchange for an honest review.  All opinions are my own and true.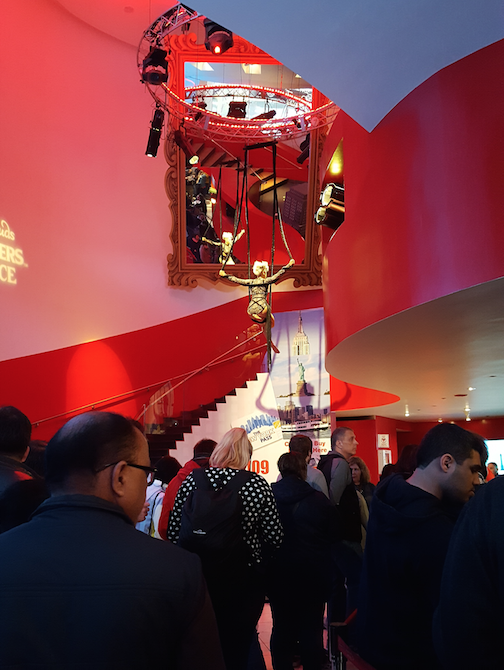 The line to get into Madame Tussauds in New York City looked like a wait line to get into the hottest club.  The wait was worth it.  So much fun and excitement.  As you climb up the stairs and ride up an elevator, the first floor you land in is a grand ole ballroom with wax figures the likes of Kim Kardashian, Sofia Vergara, Jennifer Lopez, Robin Williams and Johnny Depp. Check out my 5 reasons why you need to visit Madame Tussauds Today.
5.  The rooms that house the wax figures will leave you in awe.  From ballrooms, to the white house, they transport you to another time and place.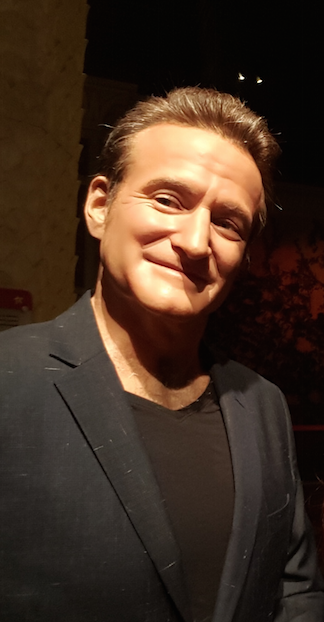 4.  The wax figures look so real, you'll think they are real.  With over 200 figures of renowned stars you'll be taking quite a few pics.  As we walked into other areas of Madame Tussauds, you arrive into a room with singers, sports players, rappers, iconic stars of the past and news reporters. Many times there is a line waiting to move into the next room since everyone wants a picture with their favorite artist.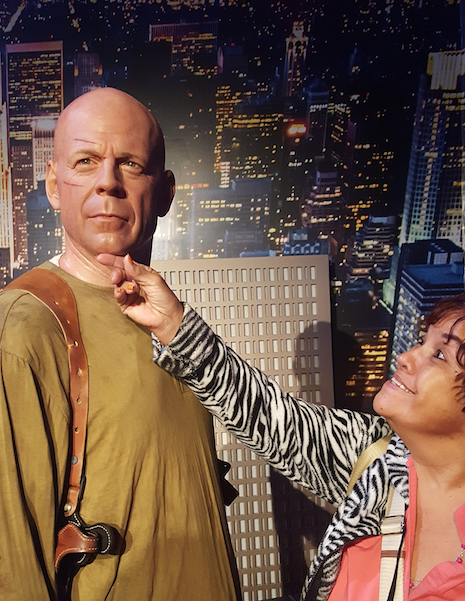 3.  There's a lot of interactive stuff, it's not just pictures. From showing up on a tv screen as if on live camera, to seeing little ghosts captured by Ghostbusters in a machine. And make sure to go into the Ghostbusters Experience.  Yes it's extra, but it looks like so much fun.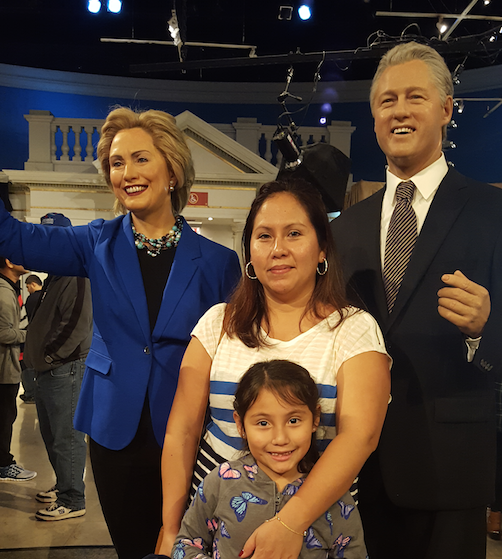 Yes, even the Clinton's hang out at Madame Tussauds.
2.  You can teach your kids a little history while walking through each area.  Tell them who Nelson Mandela was, who the POPE is, and explain what our countries founding fathers did for the United States.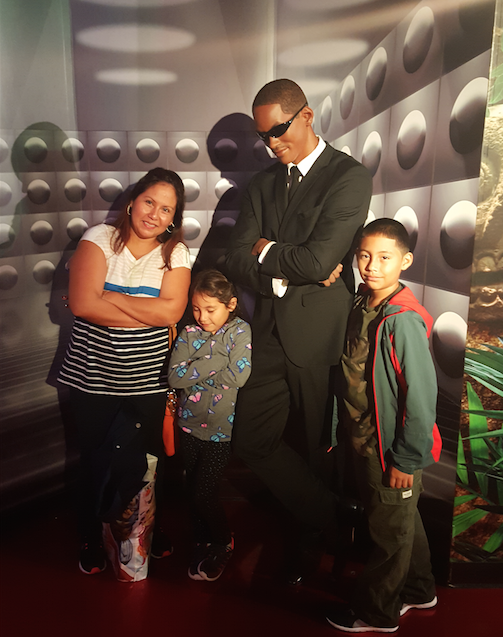 We're as cool as Will Smith
1.  There's now even a Marvel section where you can take a picture with many superheroes. We got to enjoy the Marvel 4D movie and it was something you'd expect to experience at a theme park.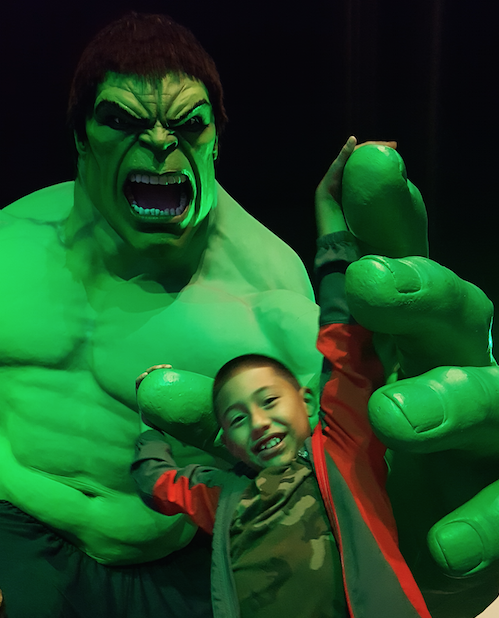 I've gone to the museum in the past but this experience was different with renovated spaces and new things to see.  Even if you've been there before, you'll be sure to enjoy it again with a lot of new things to see and do.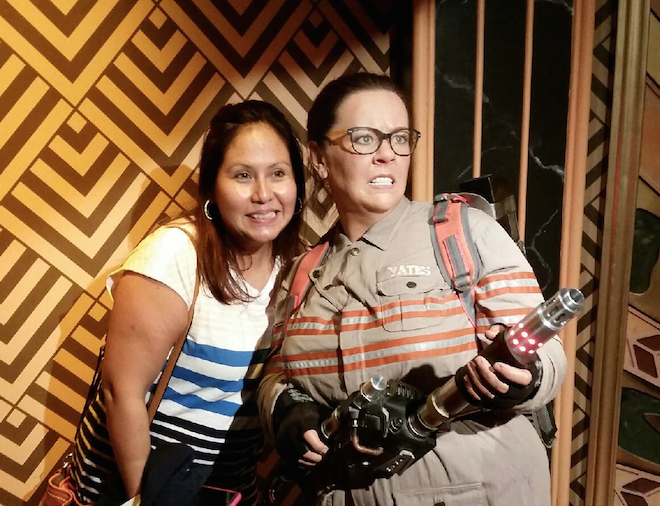 Save me Melissa McCarthy, "I ain't scared of no ghost!"
My Readers Save 15% Off Admission to Madame Tussauds in New York! – Valid for up to 8 people.Get your discount here:
Madame Tussauds Wax Museum Discount
Don't delay, head out for an adventure of a lifetime at Madame Tussauds.